Are Automated Packaging Systems the Answer to UK Warehouse Shortages?
Having trouble packaging parcels in your UK fulfillment center? Automated packaging systems may be the solution.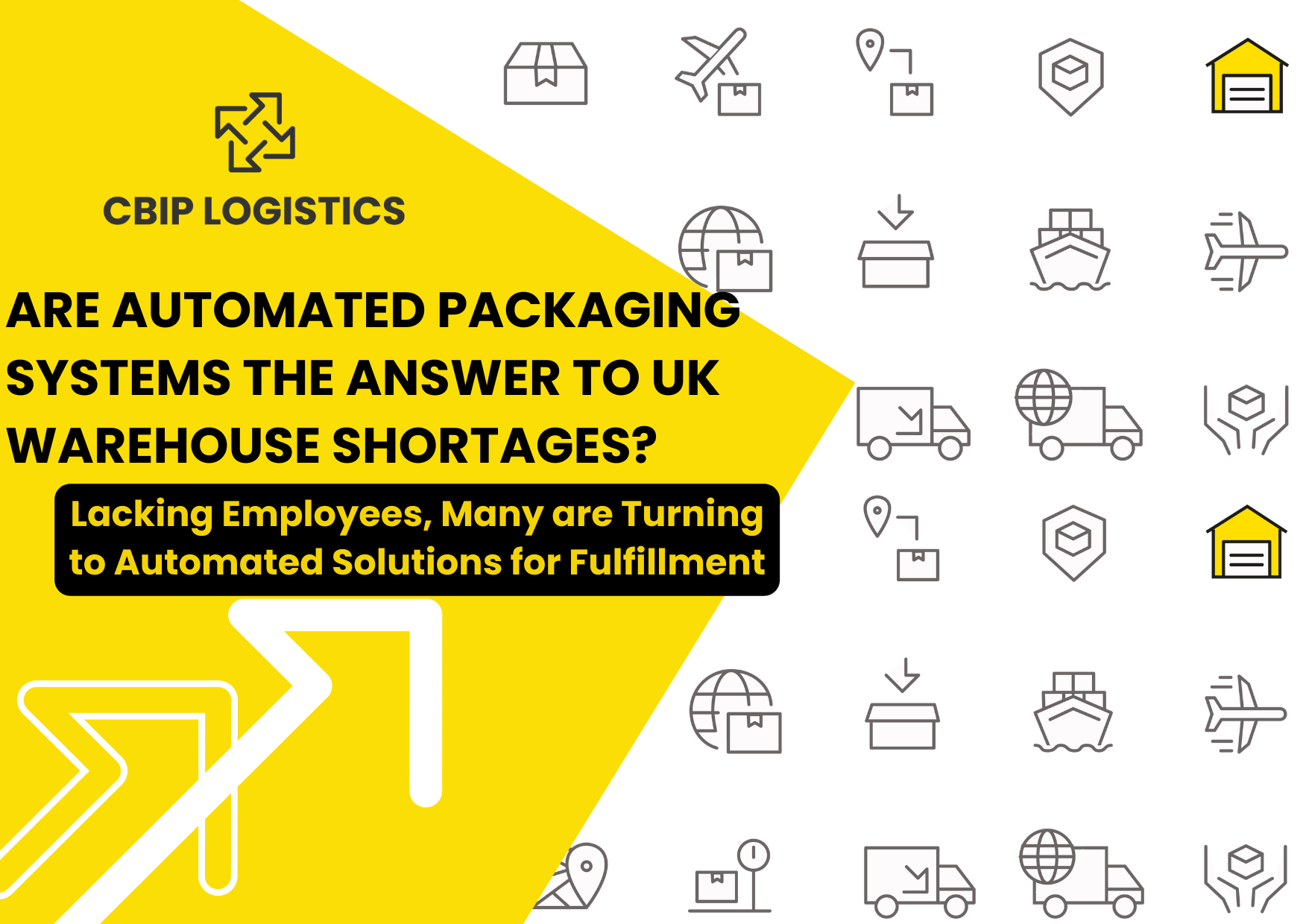 The UK warehousing market has undergone serious changes in the past few years.
Despite the nation's avid consumption of e-commerce retail —online accounts for 30% of the retail market in the country— growth in the logistics industry has not risen as one would expect.
While demand for logistics services has grown, employment in the sector has not kept pace.
This is due to a variety of factors, such as earlier retirement in the nation and frustration with improper training for new automated tech and processes. That on top of losing the estimated 1 in 5 warehouse workers that were migrants when Brexit was finalized has created a tough environment.
The logistics industry has certainly been hit hard, with a Logistics UK 2022 report saying 18% of warehouses reported severe to very severe shortages in workers. Even though demand is currently low, peaks are more voluminous than in the past since more people buy online post-pandemic.
Having a reliable source for your e-commerce packaging and fulfillment process is crucial.
That means that when labor is in short supply, you need a way to scale up efficiently.
When your UK business suffers due to low warehouse employee numbers, what can you do?
Many e-commerce sellers in the UK are turning to automated packaging systems at the moment. Let's check out why.
Read about CBIP's Adaptable 4PL Logistics Services
In search of a quick packaging fix
When it comes to packing up your orders, you want two things: First, you want it done quickly so that the parcel can get out the door and on the road.
Second, you want it packed efficiently to reduce the material needed, make transportation convenient, and please the customer.
You want to right-size your parcels, i.e. only use what is absolutely necessary for packaging, to ensure that you are being efficient and eco-friendly.
When it comes to getting that done quickly and accurately in a labor drought, automated packaging systems are the answer.
Right-size for a perfect fit
Companies have been using right-sizing to cut down on their material use for years. Particularly in the food industry, we've seen efforts on the part of corporations like Aquafina and Coca-cola to reduce plastic usage in bottles and even try using some recycled plastics.
Right-sizing in e-commerce is essentially the same; use the minimum amount of material to enclose the product being shipped. This type of packaging has a few clear benefits, including:
Saving money on shipping

Sustainably reducing material use

Maximizing warehouse shelf and truckload space
Typically, you need to measure each item and add about .25 inches to get your ideal package size. However, it can be difficult to find the right package for the right product on the fly, particularly when you don't have enough staff to get the job done.
That's where the automated scanning technology comes in.
Technology to scan a product and work out what size box is needed
Different models and types of smart packaging machines all have different capabilities, some of which include:
3D scanning products for size and shape

Cutting, folding, and taping boxes to size

Incorporated scales for easy-calculated shipping

Creating a shipping label automatically

Printing brand label directly onto the box
Some of these systems have all of those capabilities built into one smooth, automated process. Your product simply moves down a conveyor belt to be scanned and sized for its box, snuggly tucked in, sealed up, and labeled according to the program.
From packaging food items to putting e-commerce orders into boxes, automated packaging systems vary in their exact tasks. However, there is no doubt that a good packaging system can save you money and resources no matter what you are using it for.
One such company in the UK that specializes in packaging for e-commerce orders has cut customer box volumes down as much as 50%, averaging a 30% savings on cardboard.
RELATED: How Automation Is Bringing Warehouses into the Future
Automation fixes the problem in the short term. What about the long-term solution for UK warehousing?
Investing in the right tech and training to incorporate employees
Compounding the Brexit and retirement age issues, companies are not investing in the right tech and training to ensure worker safety and success.
This is a problem with balancing human workers and automation- many companies are investing in automation, but training on how to work with new tech is lacking.
Warehouses need to invest in the right training to get employees up to speed. Using tools like AI simulations to give employees plenty of practice using technology needs to happen across the board.
While this is an issue across the logistics industry, plenty of companies have decided to lead the way in terms of safe, effective, and affordable logistics employee training. FedEx is a great example; the company has an excellent employee training program that "gamifies" the training process, making their training simulations feel like a fun video game.
Get the ideal e-commerce packaging by working with an experienced provider
We get it— talking about what can be done in the long-term to fix the warehousing employee shortage is all very well, but you need a solution to meet your UK retail demand now.
Worrying about what packaging to use for your brand is tough enough, you don't need to spend time worrying when your packages are stopped at a fulfillment center due to labor shortages.
Work with a fourth-party logistics provider that gets you the packaging solutions you need no matter what the situation is.
The key to our guarantee? As a 4PL, we function by setting up your logistics with our extensive network of logistics providers. That means that when your order fulfillment process is slow, we are on the scene to find out why, fix the problem, and do what needs to be done to get your orders out and on their way.
At CBIP, we make sure that we are partnering with providers who stay ahead of the curve. What happens if your chosen fulfillment center cannot handle packaging your orders promptly? We switch to someone who can.
Working around labor shortages is a difficult task on top of normal business proceedings, so partner up with a 4PL that can take care of all of that for you.
We'd love to chat with you about how we can help make your fulfillment in the UK a breeze — reach out today for a free e-commerce logistics consultation.