E-commerce Retail Trends to Expect in 2023
Check out our list of expected trends in e-commerce for 2023.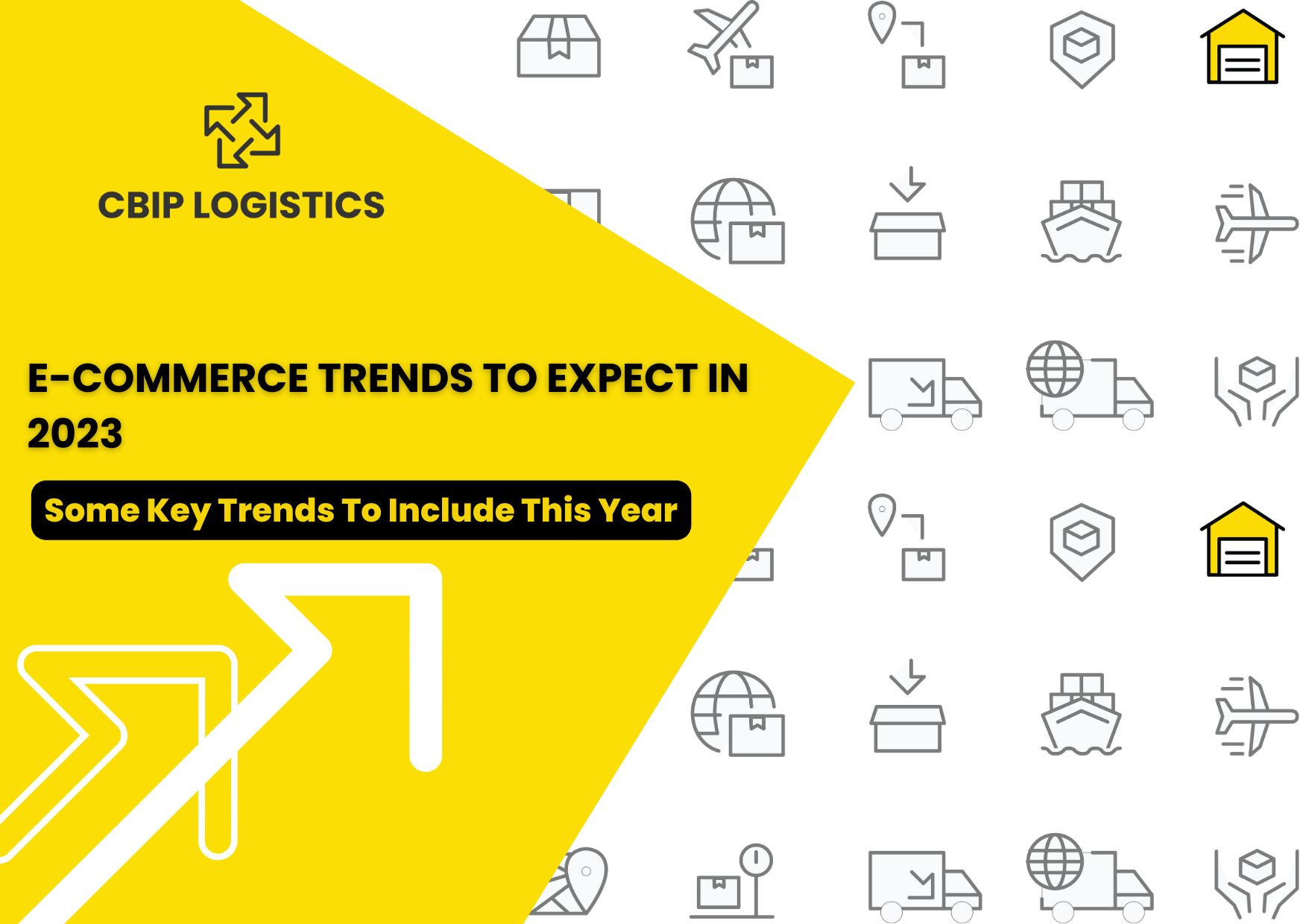 After a year of dealing with inflation and steadily rising prices, it isn't surprising that consumers are hesitant to spend more money. With another year of slow growth likely on the horizon, that hesitancy looks like it will probably continue into the new year.
According to a Gallup poll, around 8 in 10 US adults think that 2023 will be a difficult year economically. However, a more cost-conscious consumer can be an opportunity for retailers. It's likely this year that people will look for ways to save cash while getting those products and experiences they crave.
In fact, studies show that going into 2023, 46% of consumers are excited to spend money on things they weren't previously able to do during the lockdown. While that may include a lot of experiences, retailers creating products used for those experiences can benefit too.
Eagerness to purchase special items and experiences combined with having less cash on hand means consumers are likely to buy more judiciously. To get the best bang for their buck, customers are likely to spend more time searching for the perfect product that will last them years.
In short, now is the time to hone in on quality and focus on creating the most attractive shopping experience possible. To do that, companies are trying everything from strategic discounting and limited-time gift cards to honing in on social media as a marketing tool.
We'd recommend focusing on some of the key trends predicted to be influential in 2023:
Key trends in 2023 include:
A rise in mobile shopping and buying power of younger consumers
Increasing e-commerce opportunities in newly matured South East Asian and Latin American markets
Use of VR and personalization tools to improve the shopping experience
Increased interest in ecological footprint from consumers
Read through our top trends for 2023 and make sure that you are selling a product and creating a buying experience that wins them over with value.
Read about CBIP's Adaptable 4PL Logistics Services
Mobile shopping is rising among younger consumers
Applications like Instagram have been major catalysts in the steadily rising popularity of mobile shopping; social media sites like Pinterest and Twitter even have "buy" buttons that allow you to purchase products without even leaving the site.
The primary users of social media apps tend to be younger. Now more than ever, Millennials and members of Gen Z hold tremendous spending power for e-commerce retail. If you want to find new customers, you need to take the time to develop a solid social media marketing strategy.
There are dozens of tools that exist to help you market on social media, and endless tactics you can use to attract customers through social platforms. The best place to start is with a plan and clearly set intentions using the following steps:
Set clear goals for your social media marketing and identify important KPIs to keep track of.
Conduct market research to help tailor content to your audience.
Research your competitors to figure out what you can learn from their campaigns and where you want to differentiate your brand.
Decide which socials you will use based on your unique needs.
Create meaningful and attractive content.
There are increasing e-commerce opportunities in newly matured markets
Although there are challenges, entering an emerging economy can be a great way to build a new customer base and invest in future growth for your company. Countries like Vietnam, Argentina, and Brazil have steadily growing middle classes and expanding markets for consumer goods.
Additionally, Covid provided a boost for e-commerce adoption in many emerging markets that is likely to continue into the future. Lockdowns and the closing of brick-and-mortar stores pushed many people otherwise unaccustomed to online shopping to embrace e-commerce wholeheartedly.
Some studies estimate that in parts of Latin America and South East Asia, e-commerce could grow by as much as 17 and 20% over the next 5 years, respectively. As the economies in these regions grow, so will the spending power of your customer base.
VR and personalization tools are creating a better shopping experience
A recent poll from Forrester shows that 80% of consumers are more likely to buy from a company that shows them personalized ads and content. However, personalization can be tricky to pull off without annoying potential customers.
The right way to do personalization is to use customer data to offer them things they actually want; yes, the types of products they are interested in, but also sales and special offers when they are ready to make a purchase.
On the topic of enhanced online shopping experiences, there is virtual reality.
Virtual showrooms and virtual try-on features not only bring a wow factor to your shopping experience; they are also immensely helpful in making purchasing decisions. Home improvement companies like Lowes have been using virtual renderings of customers' homes to help customers envision products in their own homes for years, and the quality of those features is only improving with time.
Related: Shared Networks and Insourcing, A New Trend For Brands
Increased interest in ecological footprint
The push for increased sustainability in retail is happening thanks to younger consumers. In particular, Gen Z consumers are known to not only make an effort to shop sustainably for themselves; they are also influencing their parents and even grandparents to do so.
Given the discussion around the importance of offsetting carbon emissions and living green, it's not surprising that those young people and their loved ones prefer to shop sustainably. The preference for sustainable shopping has become so strong that in 2022, Gen Zers' willingness to spend more money on more sustainable brands was up 42% compared to 2021.
Assuring your products are made in a sustainable way requires an excellent knowledge of one's own supply chain. Knowing if practices are sustainable throughout your supply chain can be challenging, but all you need is the right logistics partner to get it right.
Want to keep customers satisfied in 2023? Team up with a 4PL partner that can help logistics run smoothly and assist with your 2023 goals
With customers increasingly striving to buy from responsible companies, now is the time to partner up with a 4PL that can help get your fulfillment as efficient as possible while doing good for the planet.
At CBIP, we are committed to leading the way for sustainability in the logistics industry, and we hold our partners to that same high standard. Through our worldwide network of warehousing, shipping, and fulfillment providers, we provide you with a great logistics setup that you can pass on to your customers through a great customer experience.
The best part? Not only will you get top-of-the-line logistics and advice on how to grow your business, but you'll also get access to the best shipping options and discounts through our partner network.
Check out our website and book a consultation with one of our professionals to see if CBIP is the right fit for you.