FBA Sellers Looking For The Competitive Edge Are Going to Vietnam - But Why?
In previous posts, I discussed why FBA sellers are sourcing products from Vietnam, and its emergence as a manufacturing hub. Today, let's explore what products can be sourced and key considerations for sourcing from Vietnam.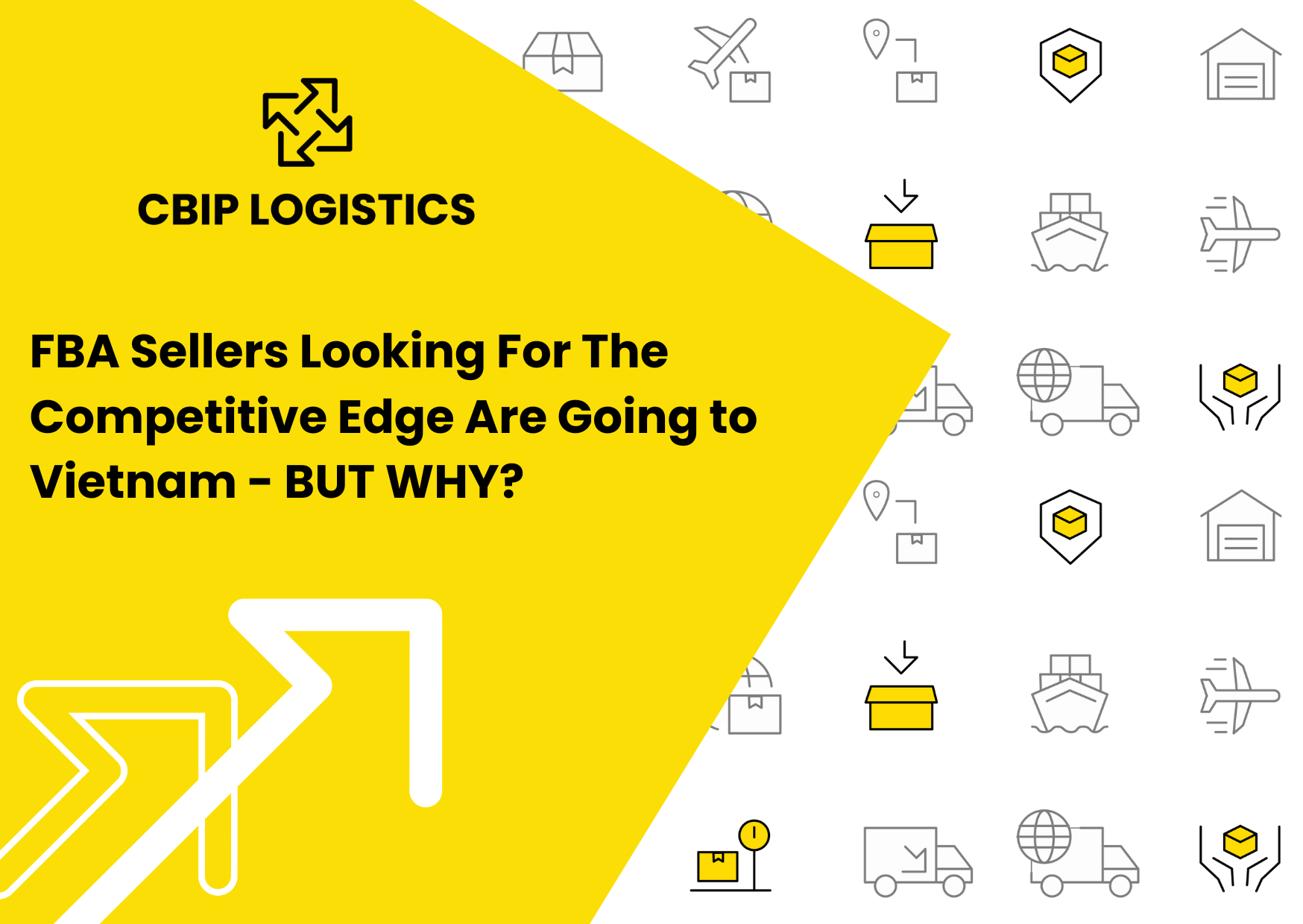 A Few Key Points on Why This Steady Shift of Trade to Vietnam From China is Gaining Momentum
The below information will bring confidence to anyone looking to enter Vietnam.
China began its reform and opening-up trade to the world in 1978. Vietnam followed China's footsteps and started its own market reform known as "Doi moi" in 1986. For the past decades, economic growth in both countries has been remarkable. This explains why Vietnam is now reaping the rewards for the seeds it has sown as China did 20+ years ago.
Vietnam was one of the few Asian countries that did not experience an economic contraction during the coronavirus pandemic in 2020 and 2021.
HANOI, Dec 29 (Reuters) - Vietnam's economy grew 8.02% in 2022, the fastest annual pace since 1997, backed by strong domestic retail sales and exports, but is facing headwinds from a global slowdown.
In December 2022, Denmark's Lego announced it will build a $1 billion (€935 million) factory near the southern business hub Ho Chi Minh City, one of the largest European investment projects in Vietnam to date and this is just one example of expansion, development & production going to the market.
Apple will reportedly move the production of some of its MacBooks from China to Vietnam in 2023. The company has already partially shifted manufacturing operations of its iPhones and other top products out of China.
Vietnam's trade with the US has grown significantly since 2018. The latest data showed Vietnam's trade surplus with the US rose to USD $81 billion in 2021 from USD $63 billion in 2020, hitting an all-time high, UK-media reported.
Vietnam has taken the lion's share of the manufacturing trade away from China with an almost 360% increase in far-distance trade since 2014. Source - CNBC.
Ocean carrier MSC, along with the Vietnam Maritime Corporation, announced in July 2022 the creation of a new trans-shipment container terminal project near Ho Chi Minh City. Once completed, this terminal would become the largest in the nation.
Vietnam is the 7th largest supplier of goods to the United States. The 2007 United States-Vietnam trade agreement provided easy business trading between countries. It helped address bilateral issues, including helping Vietnam reach its WTO accession goals.
Vietnam has a nominal GDP of $369B, with average GDP growth of 7% per year. The US is Vietnam's 2nd largest trade partner (after China), and 18% of all Vietnamese exports end up in the United States.
By December 20, 2021, 1,738 new foreign direct investment projects were granted investment registration certificates in the year. As with previous years, manufacturing and processing led with total investment capital of US$18.1 billion and accounted for 58% of total registered investment capital. - Vietnam-Briefing.
The Key Benefits For an FBA Seller
So, how does all the above mentioned relate to you, or have anything to do with an FBA seller wanting to manufacture their products in Vietnam before selling them in the USA. It creates one main advantage for an FBA Seller.
The fact is that as large investments are coming into Vietnam the infrastructure to manufacture, warehouse and ship products is getting better day by day and like we saw in China its cost competitive will surge.
As an FBA seller the current environment now makes it easier to gain access to the Vietnamese market and a wider range of products compared to a decade ago.
Things will only get better and easier.