FBA Sellers, Things You Should Know Before Placing Your First Inventory Order
FBA sellers often dive into the platform with enthusiasm for their product, but the reality of the process is often more challenging than portrayed in many Amazon education programs.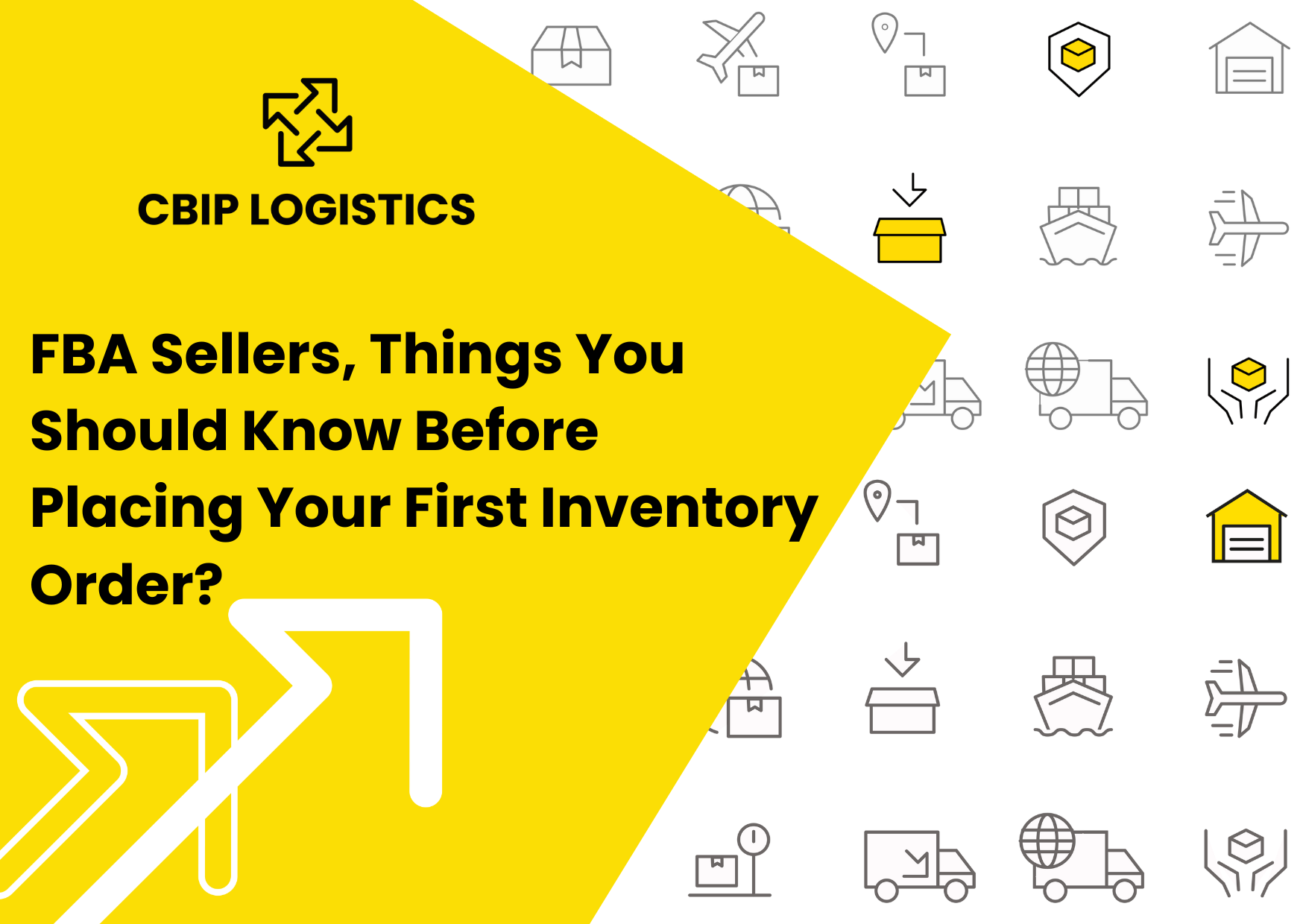 Many of these novice sellers go in unprepared, their judgment sometimes clouded by the urgency of making quick money, which is great… but not when you're not being as thorough as you should be. Excitement and urgency is a great thing to have, what's even better is to be calculated and have a plan.
These are the 4 key points that I believe most FBA sellers need to know before purchasing their first lot of inventory.
How Much Can You Truthfully Spend On Your Business?
Most Amazon FBA businesses are small to medium family run businesses. The amount of funds they can allocate is usually limited, hence the reason most are starting the business in the first place.
The question I always ask my clients is "how much funds can you allocate towards this venture that you or your family wouldn't miss?"
Most of the time it's a lot less than they had first allocated. The reason this is an important answer to the question is because some FBA businesses fail due to the fact that they've put so much pressure on their finances. They need to see an immediate return or else it puts them under heavy financial strain that affects them and their family. Financial strain makes you act out of desperation, as opposed to logically thought out decisions.
A business is built on patience, consistency and persistence. Knowing exactly how much funds you can allocate relieves a lot of pressure. From experience, the people who know this figure can craft a strategy and have a faster rate of success.
Product Analysis, There is Alot To It!
Knowing if a product has search volume, is seasonal or in demand, is pivotal to a product's success. Then why do some sellers still seem to get this wrong, even with the unlimited amount of tools there are?
It comes down to the following factors. People often select a product that doesn't fit within their budget, for example selecting a product that needs thousands of units sold to get onto Page 1 of Amazon. The only way to get on Page 1 is to sell the same or more inventory than your competition on Page 1. So selecting a product without knowing the sales goal you'll need to be competitive leads to unexpectedly needing a higher amount of inventory and marketing costs.
I remember someone, let's name him Richard, had made contact with me to help him rank on page 1 of Amazon. Richard mentioned that he had given away 400 units and couldn't understand why he wasn't ranking on Page 1. Of course there is a lot more than just giving away products for free to rank (by the way, something I do not recommend,)
After I had looked at Richard's product, I mentioned that in order to rank the product listing on Page 1 for that keyword, taking into account his competitors' sales - he would need to do at least double that amount of sales. This was the first time Richard had heard that he should have checked this statistic before committing with the giveaway.

When selecting a product it's important to know just how many units need to be sold in order to get onto Page 1 for your selected keywords, then calculating your lead time, cost per unit, ad spend and seeing if this fits with your allocated funds.
If most knew this first, they wouldn't have selected that initial product as it was way out of reach or devised another marketing strategy that was more aligned with their product.
Another critical error is when a product gets selected purely because it has very low competition, not realizing that it could be due to having very low demand and therefore low future sales.
There are at least another 4-5 criterias, which I'll touch on in a future post.
Product Selection For An FBA Seller
While it could be tempting to settle on a product that is the same as a top selling product, and while you could find yourself selling quite a number of units in doing so, unfortunately those sales numbers will be short-lived, as it wouldn't take your competition long to do the same.
The more you innovate your product the harder it will be for competitors to compete, and the longer your great run of sales will continue. Top that with continuing to create better variations and being focussed firmly on what can be done to further improve your product - is what separates short term opportunist sellers to long team brand builders.
It all starts with knowing your customer, to truly last the test of time. And that's another topic for a future post.
What Is Your Goal, What is Your Plan?
There are 3 strategies I've noticed that most FBA sellers have when entering the Amazon marketplace. The problem is that most of them don't know exactly what strategy they're even doing.
Knowing your set strategy from the beginning will help you determine what decision you make on how to build your business.
The 3 strategies that I've observed include:
Find an emerging trend that has huge demand and get in early with the goal of making as many sales as possible, then getting out once the competition catches on.

Building a business with very high revenue and minimal profits in mind, to then sell that business in 3 years aka making money on the sale of the business.

Building a brand with the intention of keeping the business for the medium to long term.
My preferred option has always been number 3. This is where you really learn how to add value to your selected niche and product, and I've found it to be the most enjoyable!
Be An Innovator, An Expert In Your Niche.
Establishing a long term goal of being an innovator in your selected market, and giving yourself the time you need to build something truly special with the support of the people around you - this should be the vision.
If you'd like to learn more go to www.samfawahl.com and subscribe to my newsletter.