How RFID Asset Tracking Can Help You Manage Your E-Commerce Logistics
Find out how RFID technology can help you level up your asset-tracking game.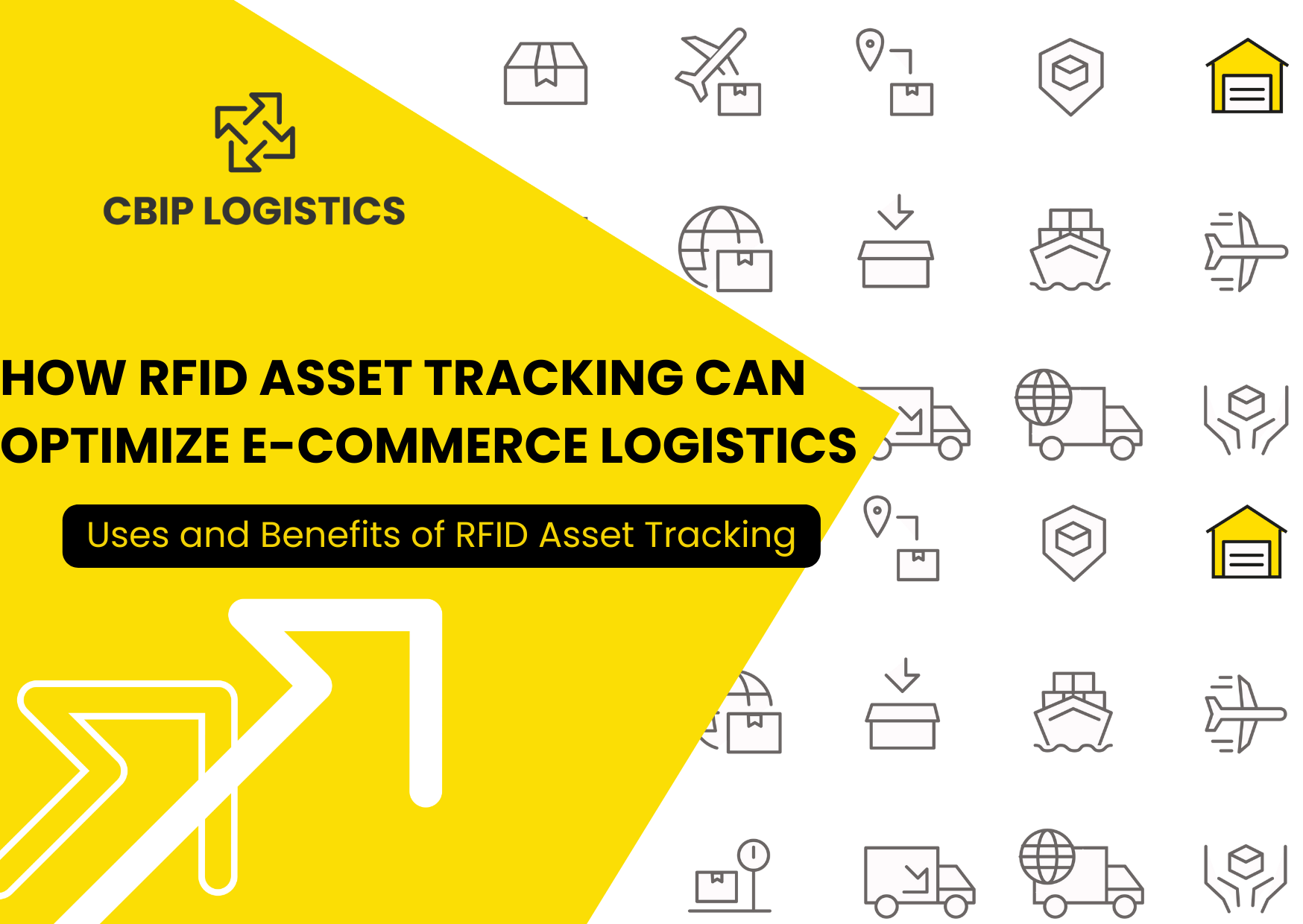 There are tons of different tools and software for keeping tabs on inventory while it moves in, around, and out of a warehouse—everything from WMS to wearable technology for warehouse workers.
Those technologies require the input of data to keep track of and manage your inventory, and this part can be challenging. Barcodes are often used to scan an item into the system, but what if you need to change some info, or the item is not where your system says it should be on the shelf?
Enter RFID tag technology. RFID is an excellent tool that can be used to track the location of items from a distance away, unlike barcode scanners. The technology is also very useful for tracking items on the move as they journey through your chain of logistics.
As customer expectations for full shipping visibility increase, accurate, real-time tracking is becoming more and more important. Using RFID in your inventory management system has been shown to improve inventory visibility by 13% compared to traditional methods, and it is increasingly being adopted by logistics providers and e-commerce retailers.
Some of the benefits for e-commerce retailers include
Ability to respond to customer inquiries quickly
Efficient shipping
Knowing what's in stock with 100% accuracy
E-commerce customers expect the best tracking visibility for their orders, and your e-commerce retail company needs the best tracking tech to optimize your logistics and avoid losing money.
Taking a few minutes to read about how other e-commerce professionals are using RFID could mean optimizing your tracking and inventory management—and bolstering your business to new heights.
Read about CBIP's Adaptable 4PL Logistics Services
What is RFID and how does it work?
How RFID technology works
RFID, or radio frequency identification, helps you wirelessly keep track of items using a reader and a tag.
The RFID reader uses radio frequency waves to the RFID tag attached to an item to activate the tag. Once activated, the RFID tag sends info back to the reader, which is then translated into data. That data can contain info about the product and its location.
There are two types of RFID tags:
Active RFID Tag - these have their own power source connected, usually a battery
Passive RFID Tag - these tags receive their power from waves created by a signal from the reader antenna
The tags vary widely in range, with some of the passive tags ranging from 3 to 25 feet (1 to 8 meters), and active tags from a distance of 300 to 1,500 feet (90 to 460 meters). That range depends on several different factors, including the type of reader and tag used, the frequency, and the strength of the tag's power source.
How is RFID being used today?
RFID tags work great for tracking almost anything on the move that you need to keep tabs on.
Uses include:
Livestock trading and management
Tap credit card payments
Vehicle tracking
Asset and inventory management
When it comes to e-commerce, RFID tags have a place both in the warehouse to keep track of inventory, and when shipments are on the move.
The uses of RFID in e-commerce are many, including:
Use in place of traditional barcodes
In the retail sphere, we are even seeing increasing use of RFID in place of traditional barcodes.
The advantage of RFID tags over barcodes is that you don't need a direct line of sight to scan a product with RFID, unlike barcodes. Also, data from an RFID can be updated in real-time, whereas barcodes are read-only and cannot be changed unless physically reprinted.
However, RFID is more expensive and requires more technology like an antenna to read and maintain.
Combined with GPS and sensors for shipment tracking
RFID X GPS
One of the greatest challenges of shipment tracking is that it can be tough to track packages across all mediums of transportation.
In the past, GPS and RFID were mostly used on their own as asset-tracking methods. Increasingly, logistics providers are combining the two for enhanced tracking capabilities:
Combining the two you get:
The enhanced range that satellite-based GPS tracking provides, with
The battery-saving nature of RFID tracking
Using RFID with GPS for increased tracking range and smart sensors to feed you back valuable data on the state of your parcel gives you more detailed data and longer range than ever for tracking in a matter of seconds.
RFID X Sensors
Keeping perishable goods and pharmaceuticals at a constant temperature is not only important for retailers hoping not to lose profit; it's a matter of the utmost importance for public safety.
Through different modes of transportation, knowing if your goods are staying frozen, chilled, or above freezing can be challenging—without the right sensor and data.
RFID tags can also be used in tandem with smart sensors to relay data on temperature-controlled goods like food and other consumables.
When you put sensors in an RFID tag, the tag can log temperature data from the sensor—delivering that data instantly to your reader whenever you need it.
Managing stock through shipment processing, returns& exchanges, and stock-outs
Log new inventory in a fraction of a second
Traditional methods of inventory management are labor-heavy, time-consuming operations. RFID tags allow your warehouse staff to scan entire shipments instantly, instead of scanning each item manually.
Avoid selling out-of-stock merchandise
Making sure that the client has accurate info on items in stock makes you look more professional and avoids customer upset when you have to email them apologizing that the item they purchased is now out of stock.
Process returns faster to resell
For returned items, if you can move that inventory to another customer quickly, there is potential money to be made. However, this won't happen if your system cannot quickly track inventory.
If you cannot see returns in real-time, the returned items become a burden that only serves to cost you more money and gum up your operations. Using RFID allows you to view returns in real-time thanks to the ease of connectivity and real-time data being fed into your system from the reader.
RELATED: E-Commerce and Air Freight: Options for Air Cargo Tracking
Partner with a 4PL that will set you up with a streamlined tracking system with end-to-end visibility.
Worried about your tracking capabilities? CBIP knows how important it is to track inventory and shipments carefully, so we will set you up with a logistics network that gives you visibility throughout your parcel's journey.
The way it works: We work with you to put together your entire logistics operation selected from our extensive network of providers, then we integrate all of your technology, including tracking, across all those providers. And you get to access it all through our centralized, user-friendly platform.
Check out how you can get data insights, personal support for your day-to-day and long-term logistics needs, and tracking that works for you. Contact us today for a free consultation.