How Virtual and Augmented Reality Are Revolutionizing E-Commerce Logistics
Looking to level up your logistics game? Find out how virtual reality can optimize your operations.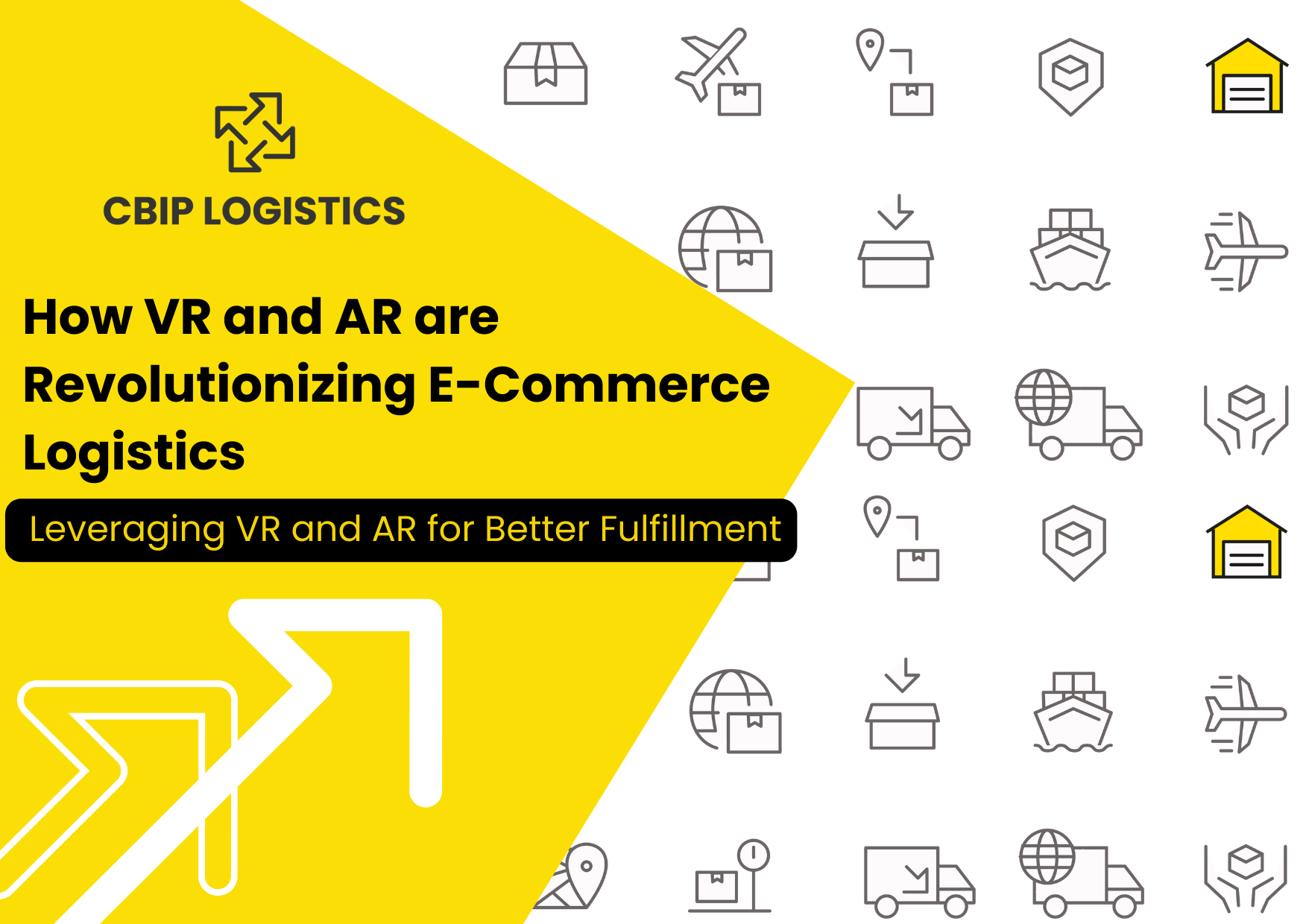 Back in 2020, logistics provider DHL discovered that roughly 20% of their total logistics expenses came from packing, storing, and putting away forms. They decided something needed to be done to cut down on time spent on picking and packing in their warehouses. to try using wearable VR technology to optimize their operations.
The company opted for testing out wearable VR technology to optimize its operations. They tested out smart glasses and other AR technologies in one of the warehouses in the Netherlands with stunning results; use of the AR tech resulted in a picking process around 25% more efficient than without AR.
The glasses provide instructions on the smart-glass screen for the wearer to follow. Guiding the worker through the picking process, workers were able to quickly and efficiently find and pick items off shelves without having to carry paper instructions or return to a central computer for further instructions.
DHL is far from the only company implementing AR and VR technology in business practices. Many industries have already been using VR and AR technology for years now, from healthcare to entertainment, and the VR and AR industry is projected to reach $161.1 Billion by 2025.
With the growth of e-commerce, it is increasingly important to have efficient and effective logistics for continued success. AR/VR technology has been proven to optimize many stages of logistics — yet, many are still lagging behind in terms of adopting VR and AR tech into their logistics.
Terms like "virtual reality" can certainly sound intimidating, but the solutions that VR and AR offer for logistics are in fact very practical and user-friendly by nature. Let's take a look and some of the benefits of incorporating AR and VR into your e-commerce logistics.
Read about CBIP's Adaptable 4PL Logistics Services
Why choose VR/AR for your E-commerce Logistics?
When you choose to integrate AR and VR technologies throughout your logistics —or work with partners who utilize these technologies — you can create a more efficient and effective way to manage your supply chain operations.
The benefits of using VR and AR technologies are numerous and can improve everything from employee safety to your bottom line.
Some of the main areas where you can expect to see improvements are warehouse management, employee training, customer experience, and operational visibility.
Improved Warehouse Management:
VR and AR technology can be immensely helpful in managing your warehouse efficiently. By using VR/AR software and tools, you can get real-time data and insights, streamline processes, and reduce errors.
These kinds of technologies can also make it much easier for members of your logistics team to oversee operations remotely.
For example, warehouse managers can manage warehouse operations from anywhere using virtual reality simulations and real-time data to make decisions. That means you won't have to worry about paying for frequent trips back and forth between warehouses, and you likely can hire one management team that manages multiple locations.
Seeing as labor makes up around 60% of warehouse fulfillment costs on average, using virtual reality could be a great way to save some money and streamline operations.
Enhanced Employee Training:
Training can be a long and expensive process, as warehouses contain large and complex equipment that workers need to know how to handle safely.
The average warehouse spends around 6-8 weeks just getting employees trained and certified on equipment — and you'll need even more training time later if you introduce new equipment.
VR can be used to train employees in a safe and cost-effective manner, improving efficiency and reducing the risk of workplace accidents.
Using virtual reality, companies can design and implement detailed training programs that mimic real-life tasks closely without risking damage to real equipment or employees. Without the need for expensive instructors and in-person programs, you can save money, optimize training, and allow new employees to complete training from any location around the world.
RELATED: How Technology is Transforming Logistics
Better Customer Experience
In today's highly saturated e-commerce environment, creating reliable and transparent fulfillment can give you a major leg up over your competitors.
In fact, the data shows that customers now are less tolerant than ever when it comes to poor customer service. One survey showed that 43% of respondents switched brands due to poor customer service last year — up 10% from 2019. Using VR and AR tools, you can provide your customers with a more accurate and efficient delivery experience.
With demand low and inflation high, reducing the risk of delivery errors and delivering packages on time will help you win customers and keep them coming back.
Increased Supply Chain Visibility
Visibility has been a key issue in supply chains and logistics since day one. Trying to keep track of various warehouses, moving parts, and employees across the globe is not easily done.
Luckily, VR and AR technologies can help you and your team get better visibility into your operations. Logistics managers are using tools like 3D visualization you can manage various logistics operations without having to have an employee on-site.
You can use elements like predictive modeling to give you greater visibility into your supply chain, helping to identify potential inefficiencies and improving overall logistics operations.
Cost Savings
When it comes to saving money, VR and AR technologies can help at multiple steps in logistics, including:
Saving on training by creating simulated training that can be used over and over again without having to pay more for instructors or training materials
Saving on travel expenses since VR can allow you to manage various logistics operations from a distance
Cutting down on time and materials
Partner with a logistics company that stays on the cutting edge of technology
When you work with CBIP, you won't have to worry about tracking down logistics partners who utilize the best VR and AR technology. At CBIP, we help create a custom logistics plan for your e-commerce business, building your logistics from our existing network of worldwide logistics providers.
Our team of experts is ready to turn the logistics plan of your dreams into reality. Contact us today to find out how our business and consulting can help get you the best and brightest in logistics.