PRESS RELEASE - CBIP LOGISTICS LEADS SUSTAINABLE LOGISTICS TRANSITION IN ASIA
CBIP Logistics is pioneering the transformation of sustainable logistics throughout Asia.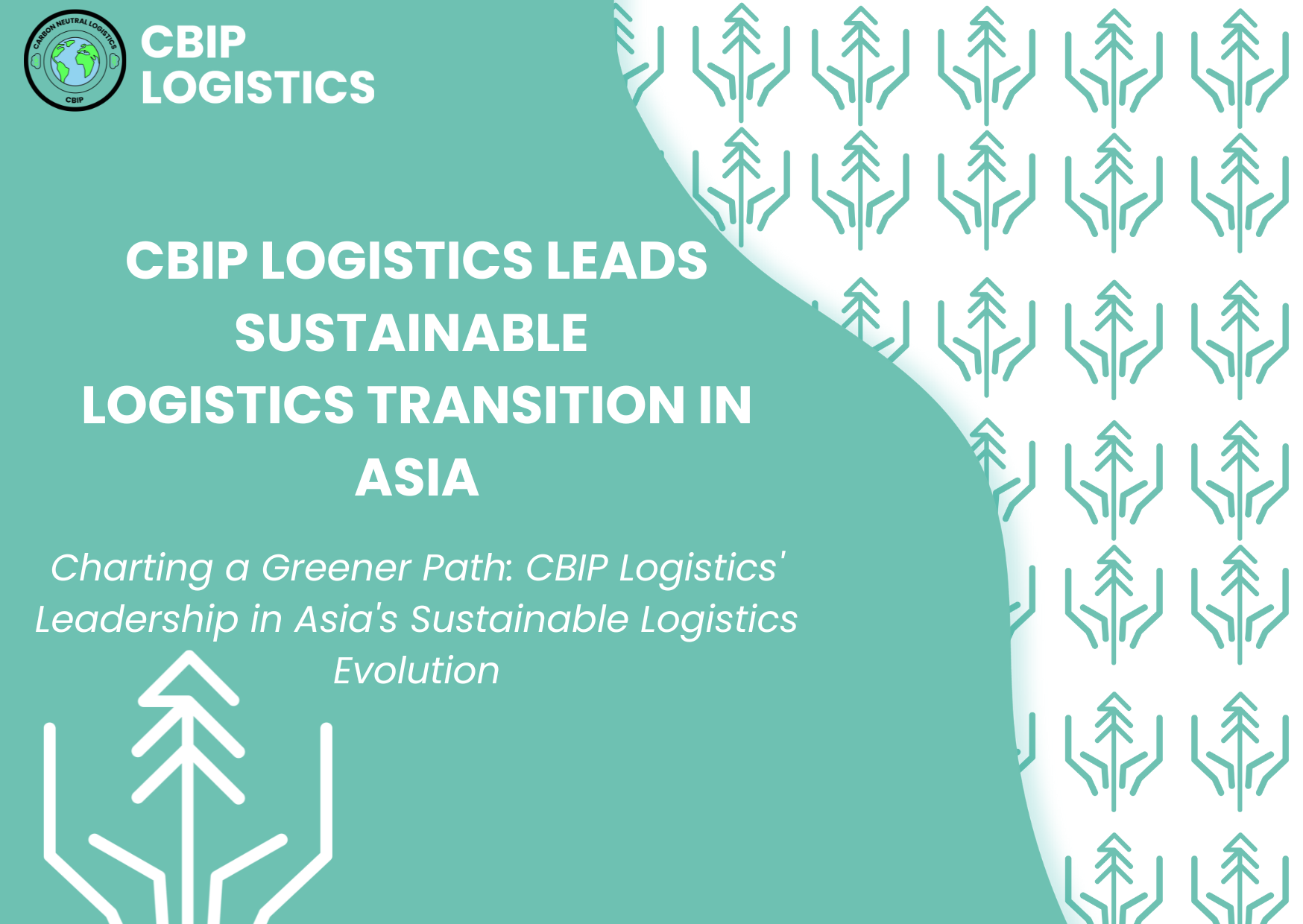 CBIP Logistics is pioneering the transformation of sustainable logistics throughout Asia
HONG KONG – CBIP Logistics is leading Asia to a more sustainable logistics future by measuring and addressing its carbon impact. The company released its first sustainability report after becoming 100% carbon neutral. The report details the company's efforts to measure and reduce its negative impacts on the environment. Even though it is not an asset owner, CBIP is offsetting emissions associated with all business activities.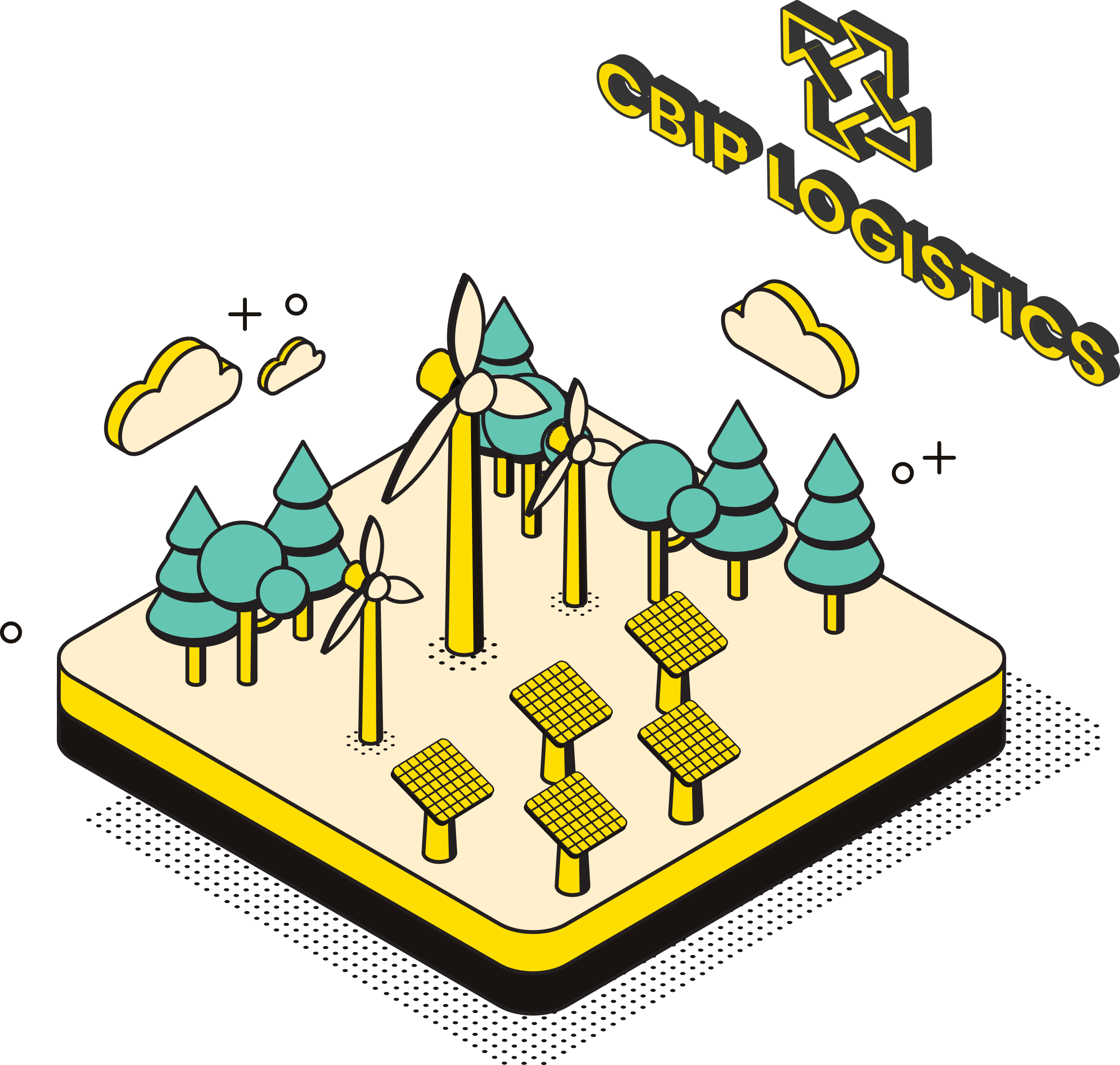 In an industry where a few companies control a large portion of the market, CBIP is emerging as a flexible, innovative player giving customers the option to choose a sustainable logistics provider. Now, the carbon impact of every package that CBIP is involved in moving around the world is offset.
"We're the first 4PL in Asia to become fully carbon neutral, but it doesn't end there. We put our money where our mouth is, and we will continue to take the lead on pushing our clients, suppliers, and our competitors to do the same."
— Chris Crutchley, Director of Operations & Finance
Quick sustainability facts
CBIP business activities resulted in 5,540 tons of carbon to be emitted in 2021 and estimated 7,000 tons of carbon for 2022 with 2023 tracking at 9,000 tons.
All carbon emissions associated with CBIP's activities came from suppliers, freight services, or customers (no direct or scope 1 emissions).
CBIP supported 4 environmental projects across China, Vietnam, and Taiwan to offset emissions.
Approximately 98% of CBIP's emissions came from upstream transportation and distribution. This provides ample opportunity for emissions-reductions as the freight and transportation sector innovates to improve efficiency, use greener fuels, and rely more on renewable energy to power electric vehicles.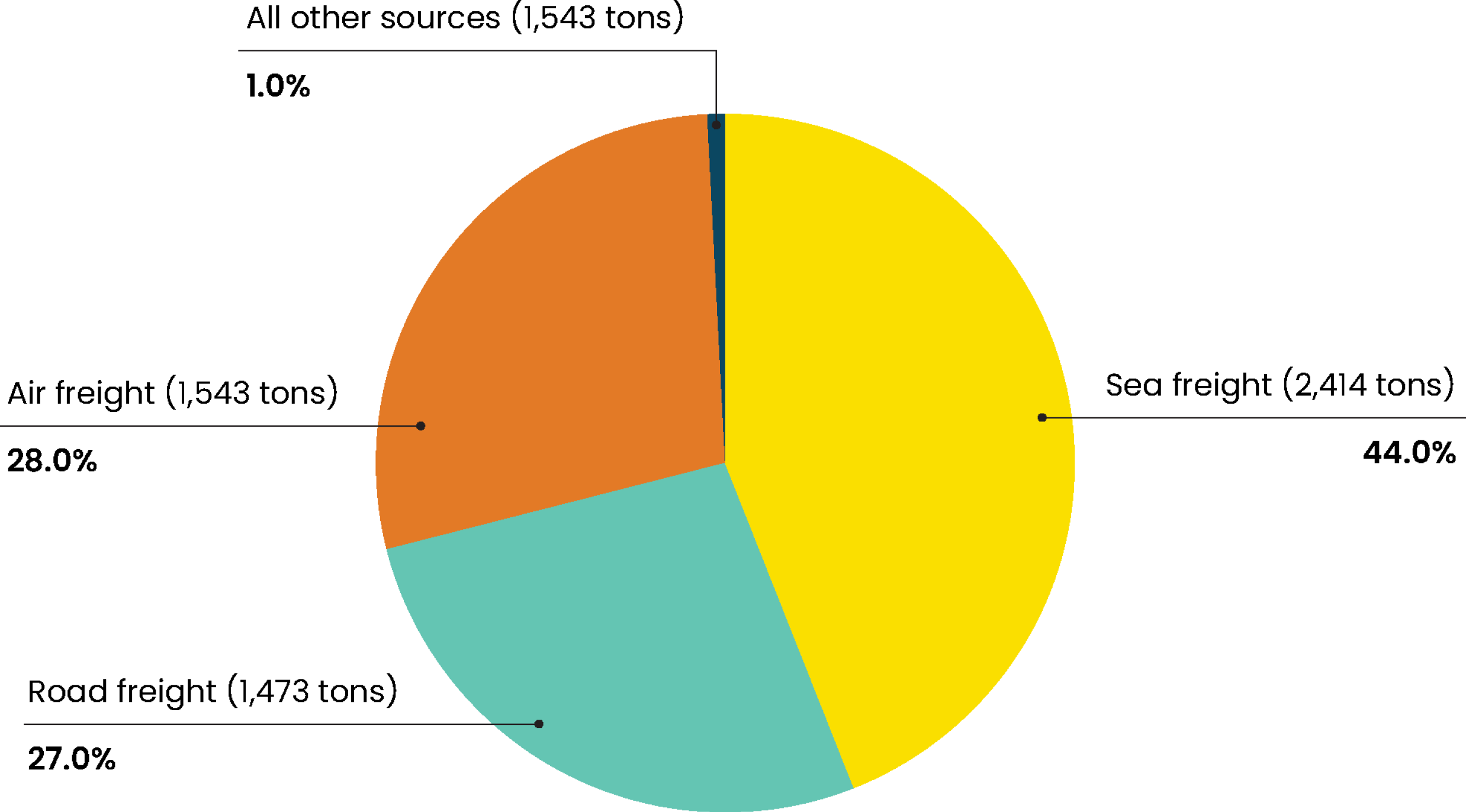 Read the full 2021 Sustainability Report here.
CBIP is the first 4PL to become carbon neutral in Asia. Offsetting 5,540 tons of CO2 emissions is the carbon equivalent of taking 1,233 gasoline-powered passenger vehicles off the road for one year. CBIP invests in projects through B Corp South Pole to support tree-planting and solar, hydro, and wind power.
In general, Asia has been slow to prioritise addressing waste, adopting sustainable practices, and lowering carbon emissions. However, that doesn't hinder CBIP's ability to make a difference. CBIP is proud to be a sustainability leader in this region of the world.
"We realised early on that our business with scale could have a large impact on the planet, and we wanted to ensure we leave a positive legacy for our customers, partners, and the next generation."
— Nick Bartlett, CBIP Director of Sales & Marketing
The company is connected with more than 50 suppliers globally. Each month, CBIP requests sustainability audits from each supplier to gather accurate emissions data. This data is used to calculate total emissions. It also sends demand signals to suppliers that sustainability is a priority at CBIP.
"A snowflake can cause an avalanche, and we're taking that approach to our sustainability efforts. Even though we're not the biggest company in the world, at least we're doing something about it."
— Chris Crutchley, CBIP Director of Operations & Finance
Becoming carbon neutral is one step along a long path to becoming a truly sustainable company. CBIP aims to eventually be carbon-positive. Part of that journey includes finding and working with more suppliers and customers that align with CBIP's sustainability values and goals.
As CBIP's suppliers adopt more policies that put renewable energy, efficiency improvements, waste reduction, and sustainable fuels at the center, CBIP's supply chain emissions (scope 3) will go down.
"I hope that CBIP will continue to lead and exemplify sustainability efforts from Asia to the world, and I hope that through our efforts, we challenge and motivate the e-commerce and logistics industries to join us in protecting our environment for the long term."
— Collin Moolhuizen, CBIP General Manager
About CBIP Logistics
CBIP Logistics is a 4PL provider that works with more than 50 strategically-located, vetted partners around the world and locally in Hong Kong. Instead of relying on fragmented logistics practices, CBIP is focused on innovative solutions and fine-tuning its e-commerce offering. CBIP collaborates with customers to find a flexible strategy that works for their businesses.
CBIP Logistics cares about the planet and offsets all carbon emissions associated with business activities, including freight, last-mile delivery, and warehouse operations. CBIP is committed to being carbon neutral and making sustainability a key consideration in the logistics industry. www.cbiplogistics.com