Product Analysis For An Amazon FBA Seller: What You Need To Know!
To start a successful business, thorough research of your niche and analyzing Amazon products are crucial. Identifying a great product begins with analyzing it on your chosen platform.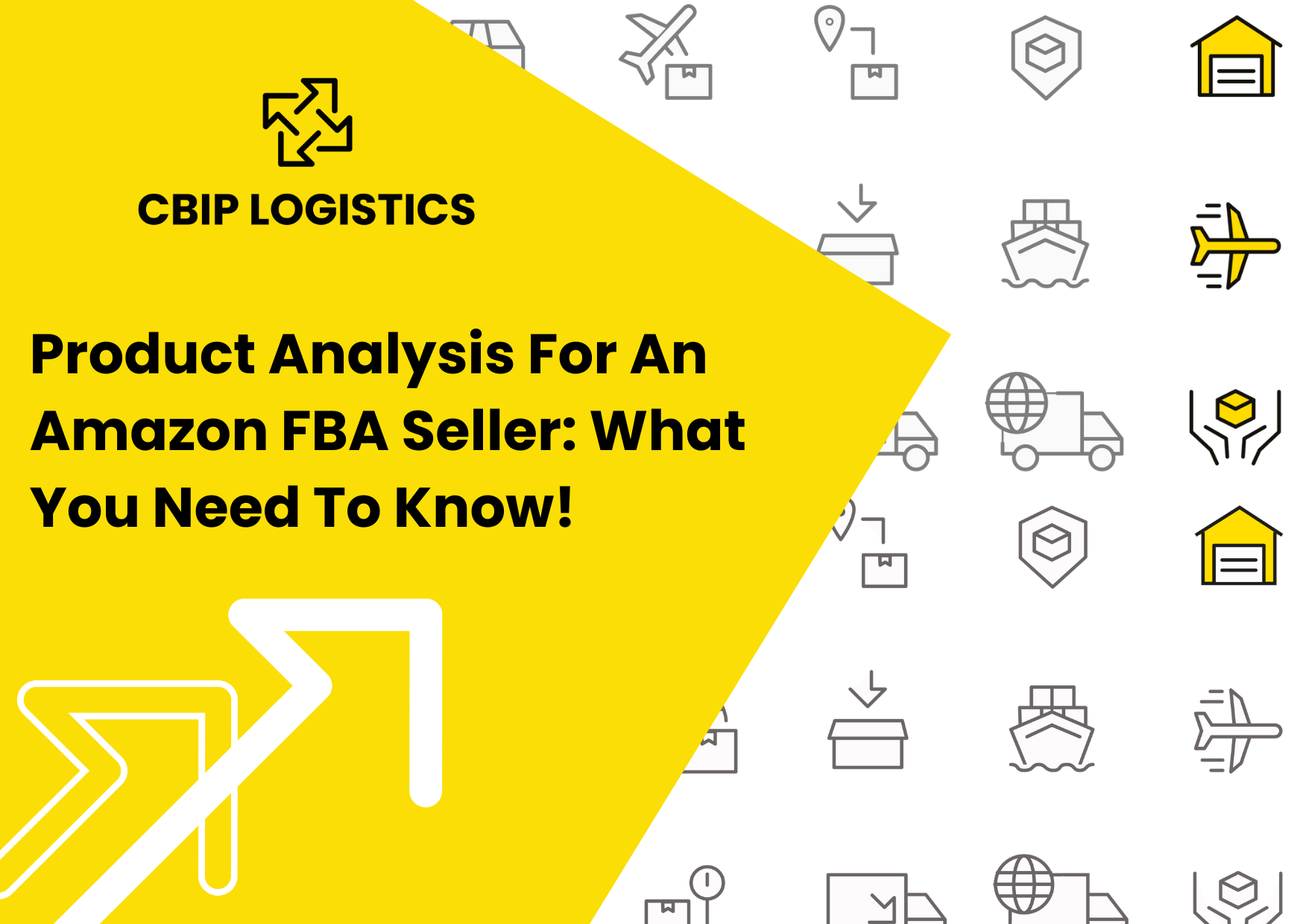 When selling a product on Amazon there are a few key things you need to be conscious of to select a winner!
1. BSR (Best Sellers Rank) - The best seller rank, which appears on an Amazon product listing, lets you know the sales rank by sales made for a specific product, the more sales the product makes the better the sales rank.
For example, if a product has a sales rank of 20,000 in the baby category in the USA then that product would be making approximately 3-5 sales a day. A product with a sales rank of 1,000 could be making up to 50-100 sales per day. This is information that I know based on years of selling different products in different categories on Amazon.
There are also many tools that will give you the average sales being made for a specific product based on the BSR.
For each category, depending on the number of products within that catalog, the BSR will vary.
Understanding the BSR gives you an insight to the product potential based on current sales being made.
2. Customer Reviews - Reviews that appear on product listings are a great way to identify how competitive a certain product is. If all the product listings on Page 1 have over 500 reviews, then that should tell you that it will be a little more challenging to get on Page 1 as you're now competing with more established sellers.
An Exercise You Can Do To Instantly Pre-Qualify a Product To The Next Stage of Amazon Product Analysis:


STEP 1: Go to Amazon and type in the keyword of the product that you're interested in selling.
STEP 2: Begin to make a note of the BSR of the sellers who have less than 50 product reviews.
STEP 3: Analyze that data: if you notice that there were 10 sellers who have less than 50 reviews and that their BSRs were all under 5,000, well that should prequalify that product to the next stage of your analysis.

The prequalification would verify both low competition, as any seller that has less than 50 reviews is still quite new, and would verify demand as their BSRs were less than 5,000.
Let's assume that your product is in a main category, like Home and Kitchen, Sports and Outdoors, Baby, Kitchen and Dining etc, and has a BSR of less than 5,000. These categories usually do tend to have a large amount of sales that come with that.
When Selling a Product on AmazonThere Are a Couple More Key Things You Need to be Conscious of to Select a Winner
3. Google Trends is a great way to determine the current trajectory of a single product or niche, and whether or not your product is seasonal or evergreen.

Qualifying a product through Google Trends lets you get a better understanding of whether the demand for that product is on an incline or decline, what the best selling months or seasons are.

This point of analysis should always be included when you're at the stage of making a decision of going ahead with a certain product or not.
4. Google Search Volume - While many times overlooked by Amazon sellers, Google Search Volume is a great bit of information to collect for your product keywords, as it will allow you to know whether or not your product is scalable outside of Amazon. It will also verify the product demand for the market you wish to enter.

There are a few more bits of information we could dive into, however just understanding how to collect and read the above information will give you a higher rate of success when it comes to selecting a product that has sales demand, low competition, evergreen and is heading in the right direction. These factors should be the absolute minimum when it comes to Amazon product analysis.
To get more updates like these subscribe to my newsletter, go to www.samfawahl.com