Strategic Partnership with CBIP Logistics: A Game Changing Alliance for global e-commerce Fulfilment
We proudly announce a groundbreaking strategic partnership with CBIP Logistics, a dynamic and technology-driven global d2c logistics business specializing in multi-market consumer fulfilment and last mile delivery projects.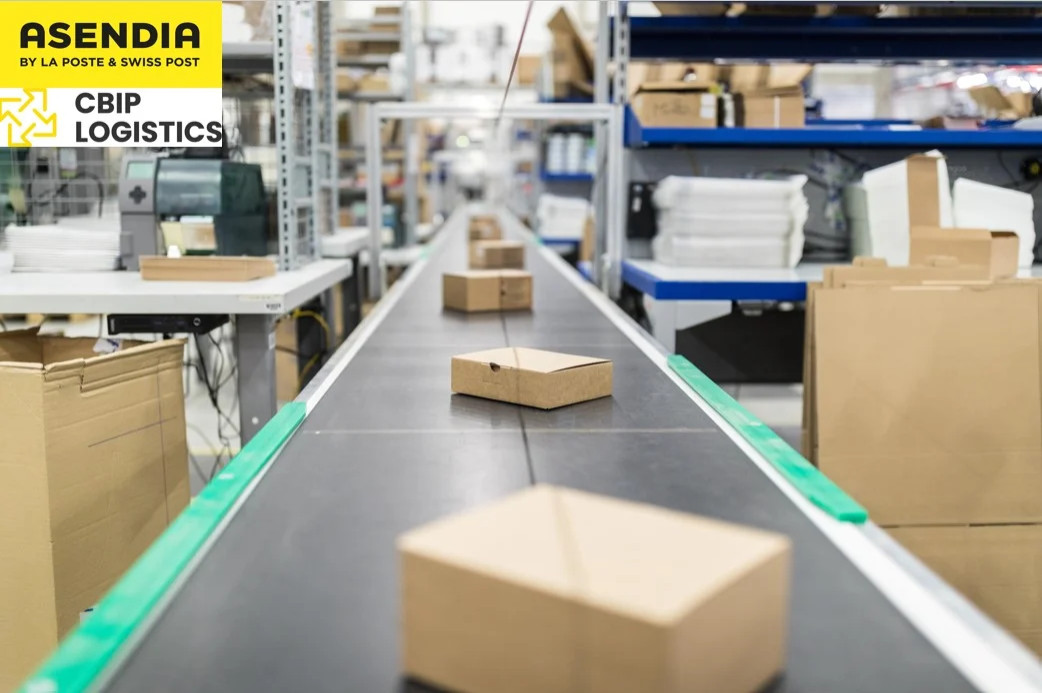 This partnership marks a significant evolution in e-commerce fulfilment, offering retailers an unparalleled range of services to help them fast-track entry into new international markets.
Transforming Fulfilment Capabilities
Through this collaborative venture, Asendia UK will enhance its provision of local market access through agile fulfilment centres, providing access to key markets globally. CBIP Logistics, headquartered in Hong Kong with a robust APAC footprint, will bring this expertise and international support to the table.
This partnership represents a unique opportunity for Asendia UK to seamlessly blend CBIP Logistics' outsourced '4PL' solutions with its own in-house fulfilment capabilities and comprehensive global postal and commercial distribution network, allowing for a 'hybrid' approach to fulfilment and delivery that offers clients the best of both worlds.
Expanding Horizons
This strategic alliance positions both companies as industry leaders in a hybrid approach to fulfilment, with a keen focus on sustainability and the facilitation of global expansion for businesses of all sizes.
CBIP Logistics has a distinguished history of successful collaboration with Asendia UK and Anchanto, the e-commerce software provider in which Asendia holds a minority stake. The Anchanto platform is one of the platforms that ensures both parties benefit from the latest IT capabilities for warehouse order management and market intelligence analytics.
The new partnership will ensure CBIP Logistics expands its presence in the UK, Europe and the United States. Moreover, Asendia UK will empower CBIP Logistics' clients to tap into local markets swiftly and effectively.
Likewise, CBIP Logistics, with a firm foothold in Asia, will serve as a vital resource for Asendia UK in managing multinational projects that may require logistical support in less-focused regions. Additionally, CBIP Logistics will leverage Asendia's international cross-border delivery solutions and explore new business opportunities presented by Asendia.
Sustainability as a Cornerstone
Both companies share a profound commitment to sustainability and are dedicated to assisting retailers in minimising their environmental footprint. This partnership aligns perfectly with the growing trend of decentralising supply chains and getting closer to the end consumer, to reduce transit times and promote more sustainable practices.
Carl Loader, Fulfilment Director, at Asendia UK, says, "This partnership marks a significant milestone for Asendia UK and CBIP Logistics. We are thrilled to combine our strengths and expertise. Many of our retail clients have ambitions to reach shoppers more efficiently with regional hubs around the globe, and having the capability now to support that greatly enhances our offer."
Nick Barlett, Sales & Marketing Director at CBIP Logistics, explains, "CBIP Logistics has always been committed to delivering excellence in international consumer fulfilment, and this partnership with Asendia UK is a natural progression for us. Together, we will create even more value for our clients and provide innovative, sustainable solutions."