Top Tips For E-Commerce Beauty Brands to Get Your Cosmetics Packaged and Out the Door
Great beauty brand logistics can be simple if you take the right steps.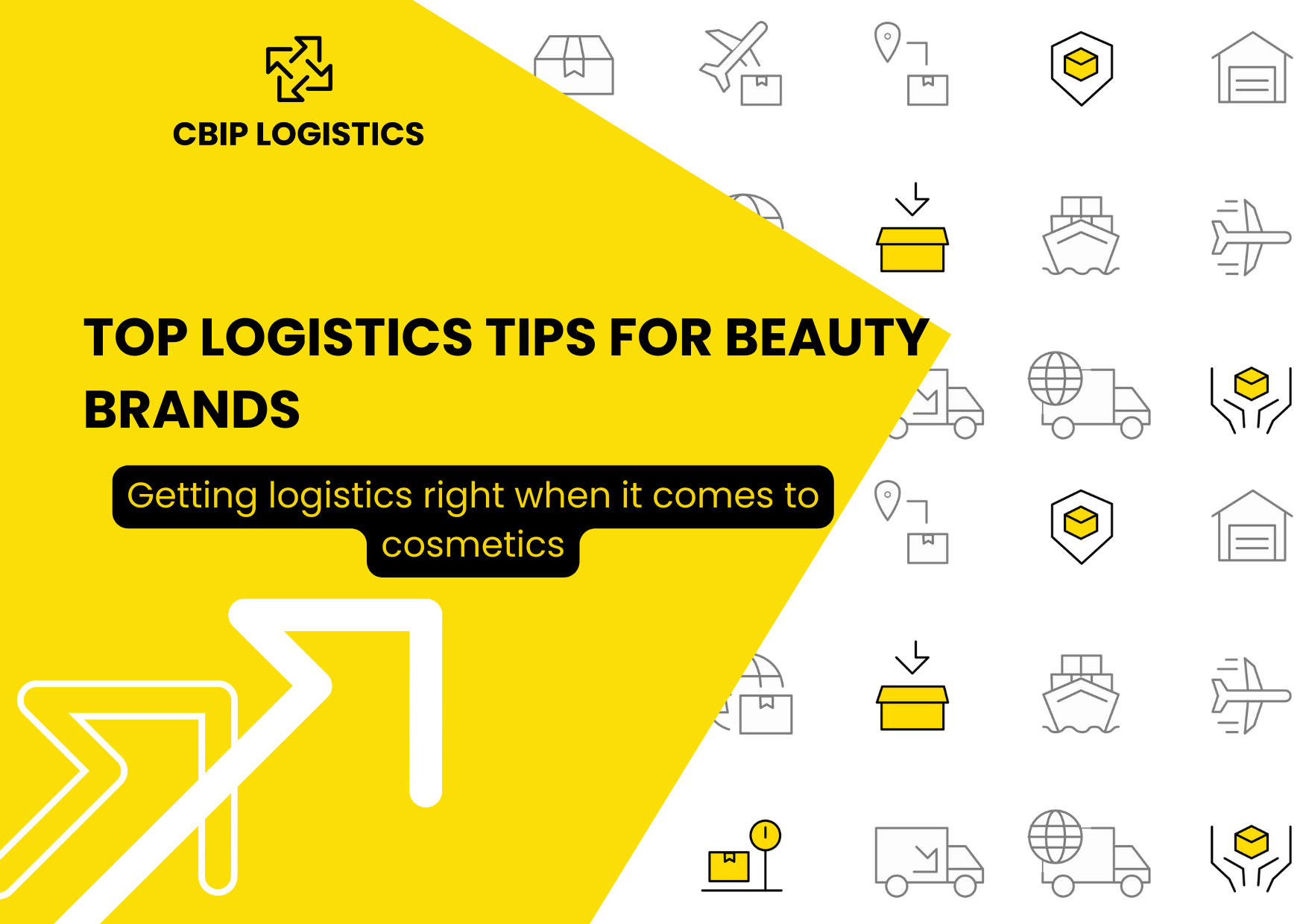 Say you're an online cosmetics company that launched a new line of lipsticks a couple of months ago. Your online sales experienced a slight rise post-launch, but sales have gone down since, so you scaled back your stock on hand.
One day, a woman with a popular youtube channel dedicated to beauty how-tos makes a video mentioning her new favorite lipstick — a shade from the line you launched a few months ago.
All of a sudden, you're getting thousands of orders for that same lipstick, in that exact shade. The problem is that you only have a couple hundred stocked in your warehouse, so you have to figure out how to get more to satisfy demand, fast.
Selling cosmetics and self-care products can be chaotic, as demand fluctuates wildly— particularly considering the growing importance of social media marketing when it comes to cosmetics sales.
When it comes to logistics, beauty brands don't have it easy. Your products come in dozens of slightly different shades, scents, and formulas, and you have to make sure your fulfillment operation picks and packs the right ones.
On top of that, your stock and shipments likely need to be kept at specific temperature and humidity levels to ensure that the products don't spoil or separate.
It takes a keen eye and some specialized techniques to get beauty product fulfillment right, but we're here to help. Read on to find out our top tips for beauty brand logistics.
Read about CBIP's Adaptable 4PL Logistics Services
Top 3 Tips to beautify your logistics
1. Have a top-notch method for accurate pick & pack
In the makeup game, you don't have just one product; you have to have that one product, in anywhere from a few to a few dozen shades.
The higher the number of shades, the more customers with different colored complexions and different tastes you will be able to sell to. However, more variety also equates to more SKUs.
A high SKU count can make things a bit trickier when it comes to picking the right one off the shelf and packaging your order.
The best way to accurately pick and pack from stock containing a large variety of items is to use a zone-picking strategy.
In essence, this type of strategy consists of different picking areas containing one product line or type of product, for example, lipstick. When an order comes in, the part of that order that falls into the "lipstick" category will be sent to the lipstick zone, where the specific shades and styles of lipstick ordered can be picked off of the shelf.
Later, the lipstick portion of the order can be combined with any other part of the whole order belonging to other zones. This reduces the amount of traveling and searching picking workers have to do to pick the items for an order off of the shelf, and cuts down on congestion in the fulfillment center.
2. Use a stellar WMS to keep an eye on inventory levels
As illustrated at the beginning of this article, beauty brands are often subject to unpredictable spikes in demand. These spikes can be followed by long lulls in demand, so it's important to grab the opportunity and make all the sales you can while demand is high.
You need to have the right amount of inventory to satisfy potential demand spikes.
Too much inventory on hand means high storage cost, too little and you run the risk of selling out and not making lemonade while the sun is hot.
The solution is a trustworthy warehouse management system. When you have a high number of very similar products, you need to have excellent visibility on your inventory. That way, you can make sure to:
Avoid stock-outs for specific colors and shades
Never send a product in the wrong shade to a customer
Quickly and efficiently pick and pack orders
Working with a fulfillment center that is well-equipped with a highly effective warehouse management system is key.
On top of that, you need to make sure that your fulfillment center can integrate the WMS seamlessly with your existing order management software.
That way, product availability can be updated in real-time on your website, and the WMS will receive the info immediately when a product is selling fast and needs to be restocked.
RELATED: Avoid These Common Last-Mile Fulfillment Holdups
3. Make sure your provider knows what needs to be temp controlled
Your product could become wildly in demand overnight after it's mentioned on a popular social platform or if a celebrity wears it, so you have to be ready with enough stock on hand to cash in on that demand spike.
However, beauty and self-care products don't last forever; while most won't spoil like milk within the week, many makeup products will begin to go rancid after a year or so.
Making sure that your warehousing provider can keep your items stored in a temperature-controlled environment is crucial. Remember, those kinds of things can cost more, so you need to discuss that with your provider to make sure there are no surprise bills on your statement.
Work with a 4PL that's a beauty pro💅
At CBIP, we're pros when it comes to beauty — beauty logistics, that is.
Actually, as a global fourth-party logistics provider, we're well-versed in putting together personalized logistics plans for all kinds of e-commerce retailers, including beauty brands.
With CBIP as your logistics partner, you won't have to sweat over the details; we will find the right fulfillment provider that can keep your items at the perfect temperature year-round, pick and pack your items on time, and provide you with real-time inventory updates so you don't have to worry about stock-outs on your website.
The best part? We link all the technology from the providers in our network to our in-house platform. Then, we link our platform to YOUR order management and any other systems you use. That gives you the power to look at inventory, sales data analyses, package tracking, and much more, all through our streamlined platform.
Ready to figure out how to beautify your logistics? Give us a call today for a free consultation.
Are you a beauty brand looking to go global? Check out this case study on how we helped our new partner Lashify start up a localized fulfillment operation in the UK!