Trucks, Trains, and Logistics Gains: How Intermodal Shipping Saves E-commerce Retailers Time and Money
Optimize your shipping with an intermodal tactic.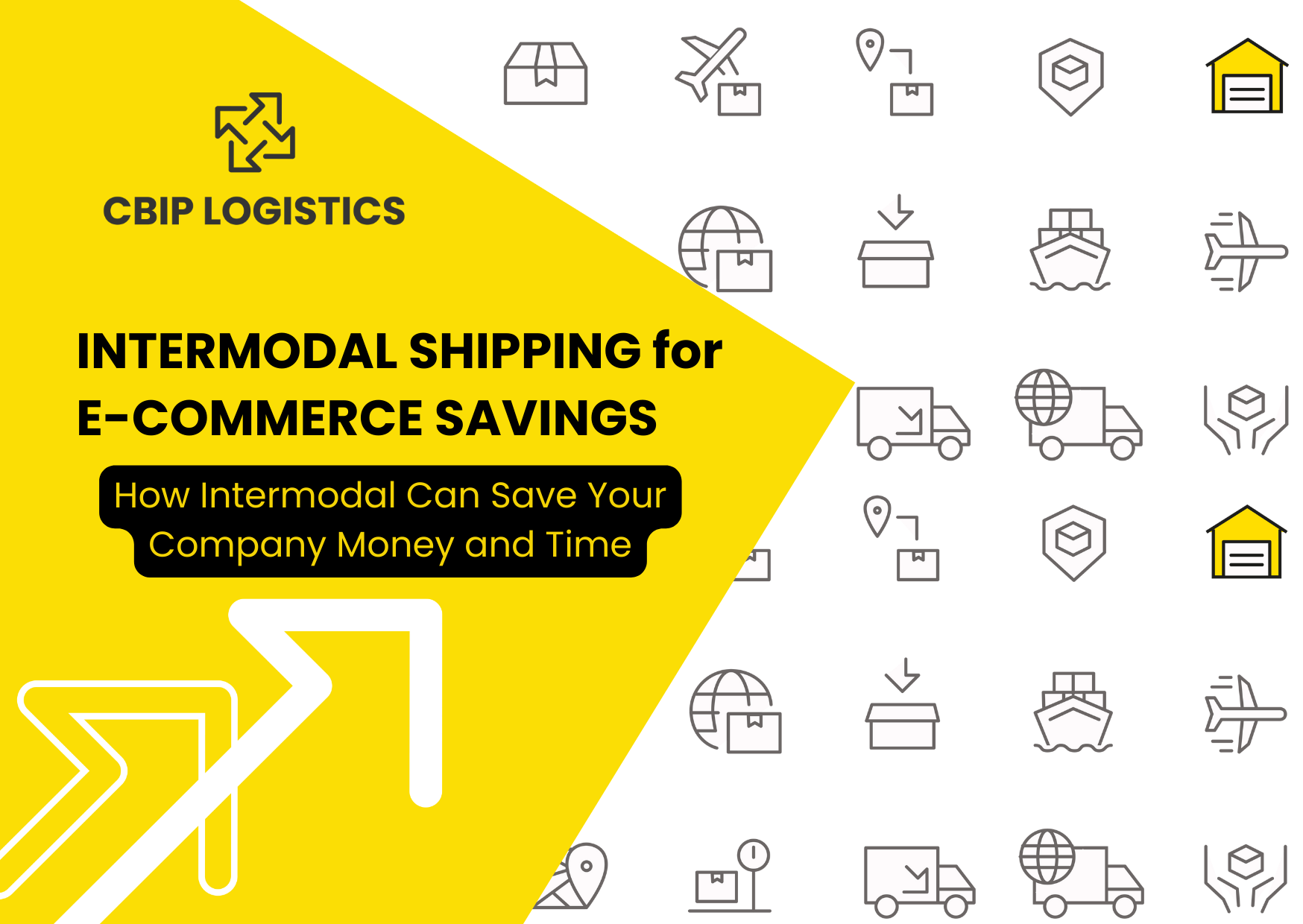 Today's e-commerce industry is incredibly global. According to a 2023 study by Forbes, 57% of online shoppers reported shopping internationally. Trust surrounding online purchasing from foreign countries has increased in many regions thanks to things like more secure payment options, better tracking technology, and increasingly developed worldwide networks for logistics.
However, just because it is now possible to sell to foreign companies faster and cheaper than in the past, it still doesn't mean that it is an easy thing for most e-commerce businesses to do.
Operating efficient logistics over long distances is expensive and takes careful planning. You need to figure out what modes of transport you should use at what points for peak efficiency— not to mention backups if something goes wrong with the mode you've chosen.
To improve efficiency when shipping over long distances, many companies choose an intermodal shipping tactic. Intermodal simply refers to shipping using two or more modes of transportation, such as truckload, rail, and ship.
While the idea of coordinating rail, truck, ship, and plane transport for a single shipment might send your head spinning, nailing intermodal shipping can help you reduce costs, increase agility, engage in environmentally responsible shipping, and give you the tools you need to expand your e-commerce business to new markets.
Read about CBIP's Adaptable 4PL Logistics Services
When should you use intermodal?
While varying the modes of transportation you use for shipping comes with all kinds of advantages, you still need to consider if it makes sense for you.
Here are some of the factors that point to intermodal as the right choice for your shipment.
When it's far:
Typically, intermodal is most efficient for journeys of 400 miles or more. If you only need to transport your shipment a short distance over land, using truckload on its own may be your best option.
When you are transporting high-value goods:
In 2022, the total value of stolen cargo was estimated at $223 million.
While it may seem safer to keep your goods in the hands of one trucker throughout the journey, that trucker will have to take breaks and leave your goods unaccompanied at some point during the long journey. When part of the journey is taking place on a train, the consistent speed and
challenge of opening a rail car make theft much more difficult.
When it's not too heavy:
Weight restrictions for intermodal are lower than for truckload alone, topping out at around 2,500 pounds dependent on what region you are in.
Be careful to check local weight limits for rail freight before you opt to ship your product this way, or you may be stuck with fines. If your shipment exceeds the rail weight limit, you may be forced to ship using another mode of transportation.
RELATED: How Technology is Transforming Logistics: The Shipping Edition
Why choose intermodal?
Intermodal may seem complex, but with the right tactic, it can be a much safer, faster, and more eco-friendly way to ship.
Cost savings
When you are shipping over long distances, combining different modes of transportation is almost always the most cost-efficient method. On average, shippers can save anywhere from 10 to 40% by converting truckload transport to intermodal rail shipping.
Flexibility for fluctuating conditions
For any e-commerce company, demand fluctuates throughout the year surrounding holidays, season changes, and market conditions. Particularly considering the wild fluctuations in demand over the past few years, flexibility should be a key consideration when it comes to deciding what shipping methods to use.
As demand fluctuates, you can change which transportation mode you use depending on the volumes your need to ship. For instance, when your volume increases, you can take advantage of lower rail rates to ship your products further and spend less.
Sustainability
A train can move one ton of freight around 500 miles on only one gallon of fuel, whereas a truck would need nearly 70 gallons of fuel to go the same distance. Swapping some of your shipping journey out with rail transport can greatly reduce your carbon footprint.
Work with CBIP to get all the cost-saving benefits without the hassle
Want to get more efficient and eco-friendly when shipping long-distance, without having to work out all the nitty gritty logistics details? Hand it off to us at CBIP, your go-to for end-to-end, sustainable logistics solutions, and logistics consulting.
As your trusted fourth-party provider, we will figure out the best possible mixture of different transportation modes for your shipments. Plus, we work with you to continually manage your logistics and consult with you on your goals, making sure that we update your solution based on business changes and demand fluctuations.
Want to find out how CBIP can design the best intermodal plan for your e-commerce logistics? Contact us today for a free consultation.