What Products Can an Amazon Seller Source from Vietnam?
In my last few posts I discussed why FBA sellers are looking to Vietnam as a sourcing option for their products, and I also looked at a number of reasons why Vietnam is fast becoming a manufacturing powerhouse.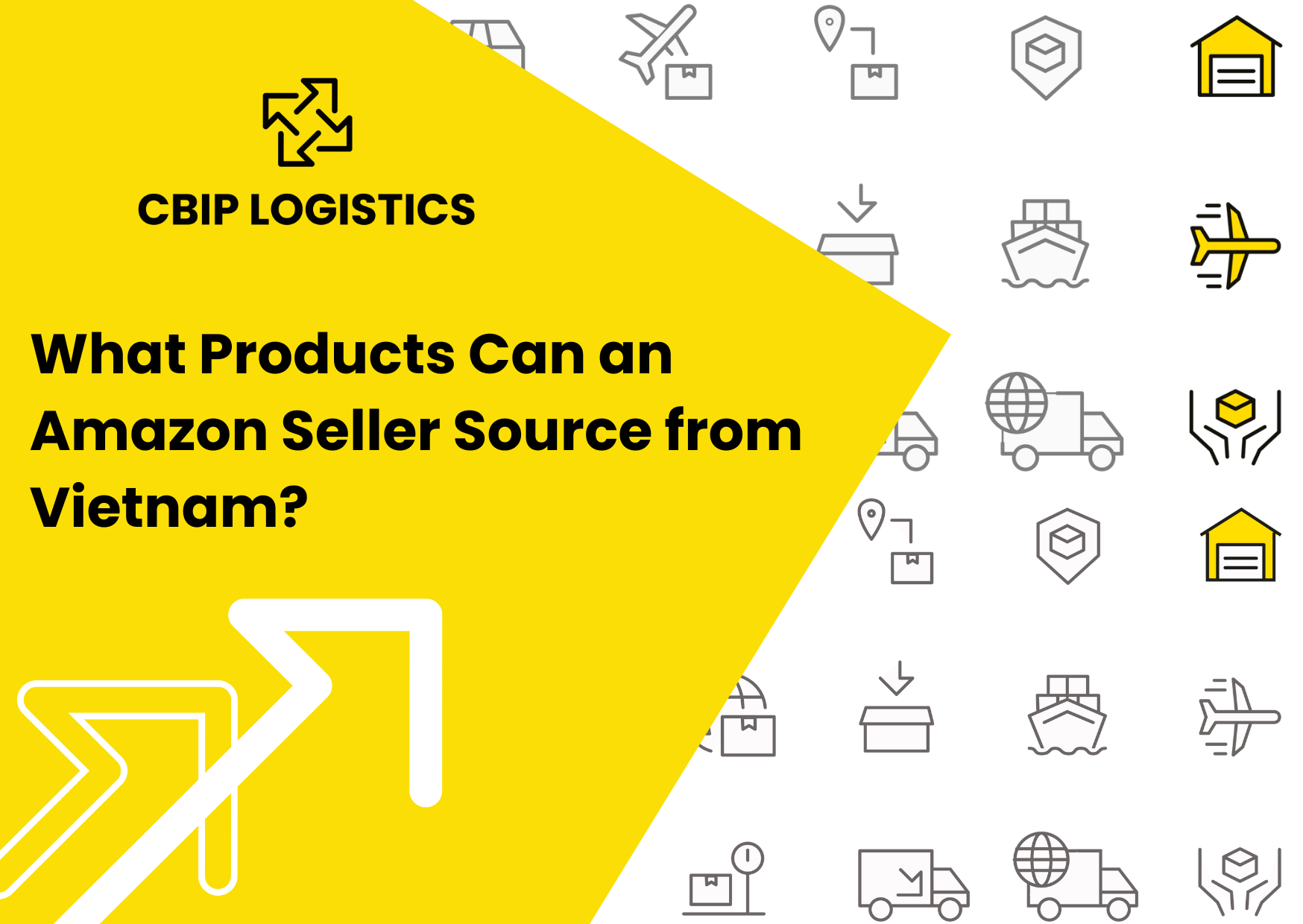 Today, I will look at what products can be sourced from Vietnam, and what you should know before sourcing your products.
Are You Ready To Source Your Perfect Product From Vietnam?
Contrary to popular belief, when sourcing products for your e-commerce business the products don't always need to be small and light, this is a common misconception when it comes to selling certain products online.
The most important factors are your profit margins, and your allocated budget that you have set aside for your venture.
These are the only two elements that should determine what products you should source.
Now, I'm assuming that you've already found a product that solves a certain problem and that of course there is both demand for that product and that you've somehow figured out how you're going to separate yourself from the crowd.
Today, I will look at what products can be sourced from Vietnam, and what you should know before sourcing your products.
You see, most FBA sellers will look at an oversized product and instantly make the assumption that margins for that product just won't work, as there will be a higher shipping cost and not to mention FBA fee when selling on Amazon.
Another reminder that if the margins work - they work, regardless of the size of the product.
The Advantages of Selling Oversized Products
Everyone else will be looking for small and lightweight products as that's what most teach, so you'll have less competition.

Your MOQ's are usually way smaller than small products.

Your risk is less as you'll have fewer product quantities to sell.

Your profits are better, as most of the time oversize products are sold for $150 + , so you could make $100 per sale, as opposed to $10 selling a smaller product.
TIP: When it comes to oversized products, while you can use Amazon as your marketing channel, you don't always need to use FBA as the fulfillment option, you can use third party fulfillment then sell accessories for that product through FBA. An example would be selling an Egg Chair and the accessory being an Egg Chair Hanging Kit.
Note: Before deciding on FBM (Fulfilled By Merchant) , do ensure that you do the calculations on the FBA fee for that oversized product, as most of the time even though the FBA fees might be high the returns still work.
Having the right strategy in place for any product you ever wish to sell is crucial, as there is always a smarter way of getting from A-B, be willing to mold and think of creative ways to make it work.
Thinking of Selling Outdoor Furniture?
In Vietnam you can buy Wicker Hanging Chairs with Stands at an average price of $150-$250 USD per unit from a factory.
In Australia, those same chairs sell for $800-$1500 USD per unit. Landed cost in Australia you're looking at approximately $400 USD per chair.
You'd only need to sell 1 chair a day to have a 6-figure business. Get creative!
So what types of products can be sourced from Vietnam that could make great products to sell on Amazon? Below I have listed 5 more general products and afterward some of the categories that you can now find when searching for suppliers.
"Unique" Stem toys

"Unique" Cat scratching posts

"Unique" Dog beds

"Unique" Kitchen knives

"Unique" Pots for Plants
You might have noticed that I added the word "Unique" in there, because it should be unique. Work with the supplier and create a better cat scratching post than anyone else, be original and launch something innovative.
Don't get a product that is "Same, Same but Different" get a product that "Solves Problems & Differs."
Some Product Categories That Can Now be Found in Vietnam
Baby

Pet

Sports & Outdoors

Textiles

Home furniture

Kitchen & Dining
To learn more about product sourcing in Vietnam go to samfawahl.com.