The Differences Between 1PL, 2PL, 3PL, and 4PL — and Why the First Two Don't Matter Anymore
These are the different logistics operator categories and what they really mean.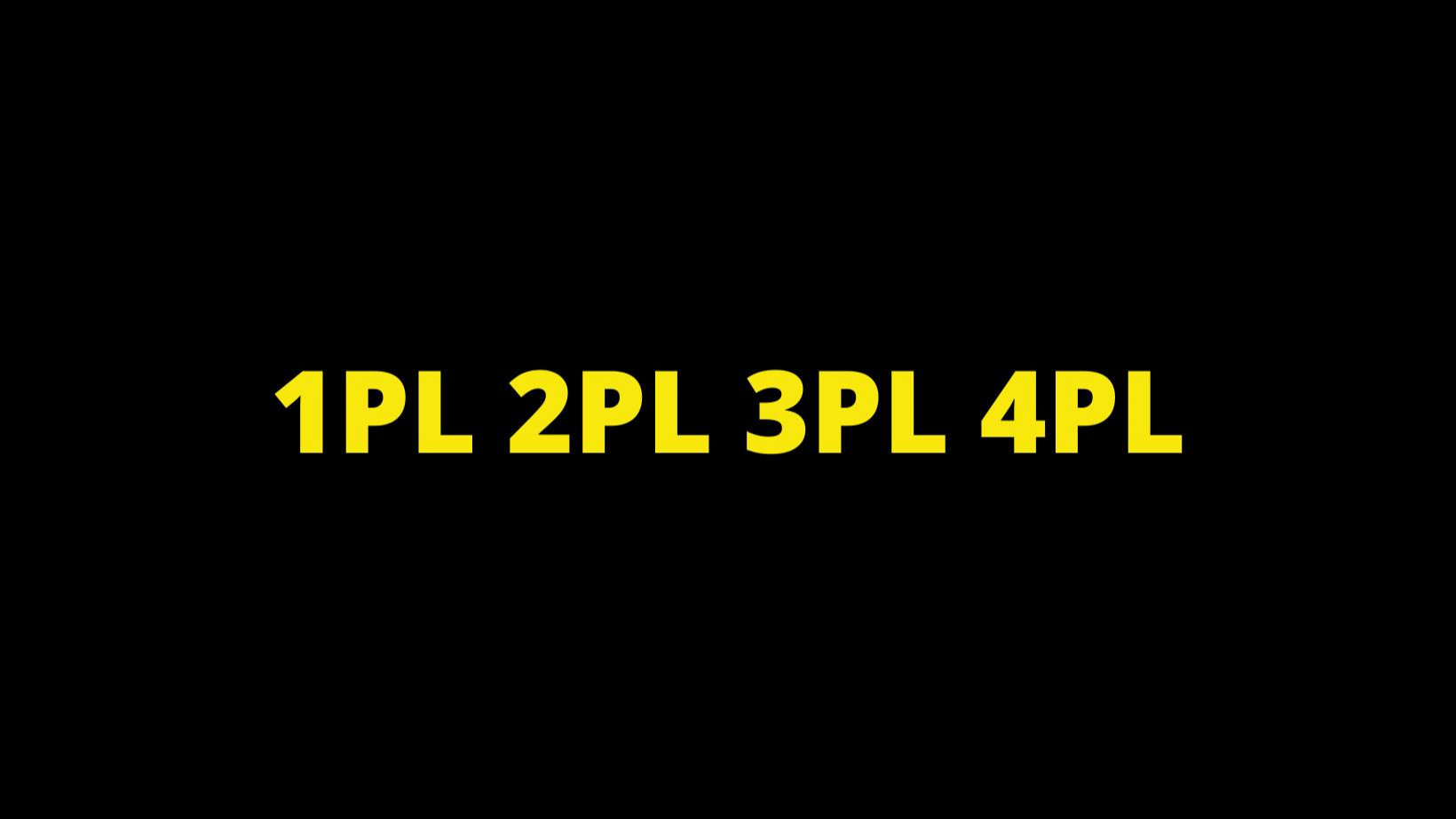 According to the logistics journal Research and Markets, the global logistics market is expected to reach a stunning 12.31 trillion USD in 2027 with a compound annual growth rate of 6.23%.
That growth isn't only from new e-commerce businesses joining the industry. Many of the logistics businesses servicing commerce today have never been seen before this past decade.
If you're just getting into logistics you've probably heard of the "PLs" (2PL, 3PL, etc). If you're like most people you're probably confused about what they are, why they are important, or why you never hear anyone talk about 1PL.
We are going to break down each different type of logistics operator and provide some examples of what they do. We'll also discuss which type might be best for your business as you grow your logistics.
Read About CBIP's Adaptable 4PL Logistics Services
What is first-party logistics (1PL)?
First-party logistics is when all your logistics are handled internally by your business. It's mostly a product of another age — when lone operators like farmers would cart their produce to the market and sell it.
For example, if you were a 1PL t-shirt seller, you'd make the t-shirts, ship the t-shirts, and sell the t-shirts. Every step of the process involves you.
In the modern business world, very few companies use 1PL. Beginning with the early days of ocean-based trade, the majority of consumer goods started moving through a new channel: second-party logistics.
Second-party logistics (2PL)
Second-party logistics businesses are the middlemen of the supply chain. They are the shipping companies and trucking companies transporting goods from point A to point B.
2PLs became popular when businesses started only making their products and then relying on other businesses to sell them.
Let's use the t-shirt business as an example again. Say one of your customers is the classic American clothing store, Old Navy. You need to ship your t-shirts in bulk to the Old Navy warehouse, so you contact a 2PL provider and arrange for the provider to deliver the t-shirts. From there, Old Navy would pay for the rest of the distribution costs because you have upheld your end of the negotiation.
Today, businesses are moving away from the 2PL model. Many businesses today are cutting out the middle man by manufacturing and selling their products directly to their customers, in turn making retailers more scarce. That's where the natural progression to 3PL comes in.
Third-Party Logistics (3PL)
Third-Party Logistics companies offer complex logistics services that can handle multiple processes in your supply chain. The services a 3PL provides can increase your operational productivity, help control your costs, and improve your customer's experience.
3PL providers can specialize in all of the following services:
warehousing

pick and pack

cross-docking

carrier relationships

inventory control

technology

next-day delivery
If you need help storing your product, you could pick a 3PL that specializes in warehousing. If you need help with managing your data, you would want a provider who specializes in integrations with other 3PLs.
Again, let's use the t-shirt business example. Maybe you currently use a 2PL to deliver your shirts from your manufacturers in China to a retail warehouse in the US. However, you've changed your mind and now want to deliver your goods directly to customers. One way to do this would be to find a 3PL provider that does warehousing and fulfillment.
Note: Companies like FedEx and UPS are all types of 3PLs called express couriers. Express couriers are companies that own assets spanning every aspect of their supply chain. FedEx has its own fleets of airplanes, ships, warehouses, and freight forwarders.
Looking for more information on what to look for in a 3PL provider? Check out our blog!
Fourth-party logistics (4PL)
4PLs are employed by businesses that want the complete supply chains express couriers like FedEx can provide — except with a bit more control. 4PLs work with you to help your business find different 3PL providers where you do business.
Using the t-shirt business example again: Let's say your small t-shirt business has grown larger than you ever imagined and you're getting orders from all over the world. You need help finding logistics providers in new areas where you do business and running a complicated supply chain and procurement process.
A 4PL provider will be able to find 3PLs for you in the areas where you are getting business and provide helpful suggestions to maximize the efficiency of your business.
Our business, CBIP, is one example of a 4PL provider. We have relationships and tech integrations with 3PLs all around the world. Clients frequently come to us if they need complex supply chain management or if they are looking to expand globally.
How do you know if your business needs a 3PL or a 4PL?
The direction you choose to take your business in should decide the type of provider you use.
Employing individual 3PLs could be useful if your business needs help in one or more specific areas of the logistics process. For example, if you want to start delivering crafts you make in your home throughout your region, you might contract with an individual 3PL warehousing and fulfillment service.
If your business wants to create a complex supply chain of warehouses and shipping companies without employing an entire logistics department, a 4PL can usually help you where a 3PL can't.
If you wanted to expand your craft business from the US to Canada, you might employ a 4PL to manage warehouses in both countries and trucking services between the two warehouses.
RELATED: From The Experts: How to Choose a 4PL Provider

Work with the best-connected 4PL in Asia
If you look for a 4PL online you'll likely see a ton of tech-based 4PL services as the top suggestions.
While these platforms seem easy, they usually don't have personal connections with their 3PLs outside of a network integration. That means most of the work still needs to be done by you.
At CBIP, we aim to provide a more personalized version of 4PL. We're a tech-enabled 4PL provider focused on relationships with clients and logistics providers AND on tech. Instead of piecing together logistics yourself, we install our network on your behalf and give you the tools to see our entire process. We then work with you if you need to change any piece down the line.
Read about our six-step process for creating logistics networks here.
Interested in learning more? Schedule a free no-commitment meeting with a member of our team and we'll put together a plan designed for your business.