The Digital Transformation of Logistics
Read about the new technologies that are propelling the logistics industry forward.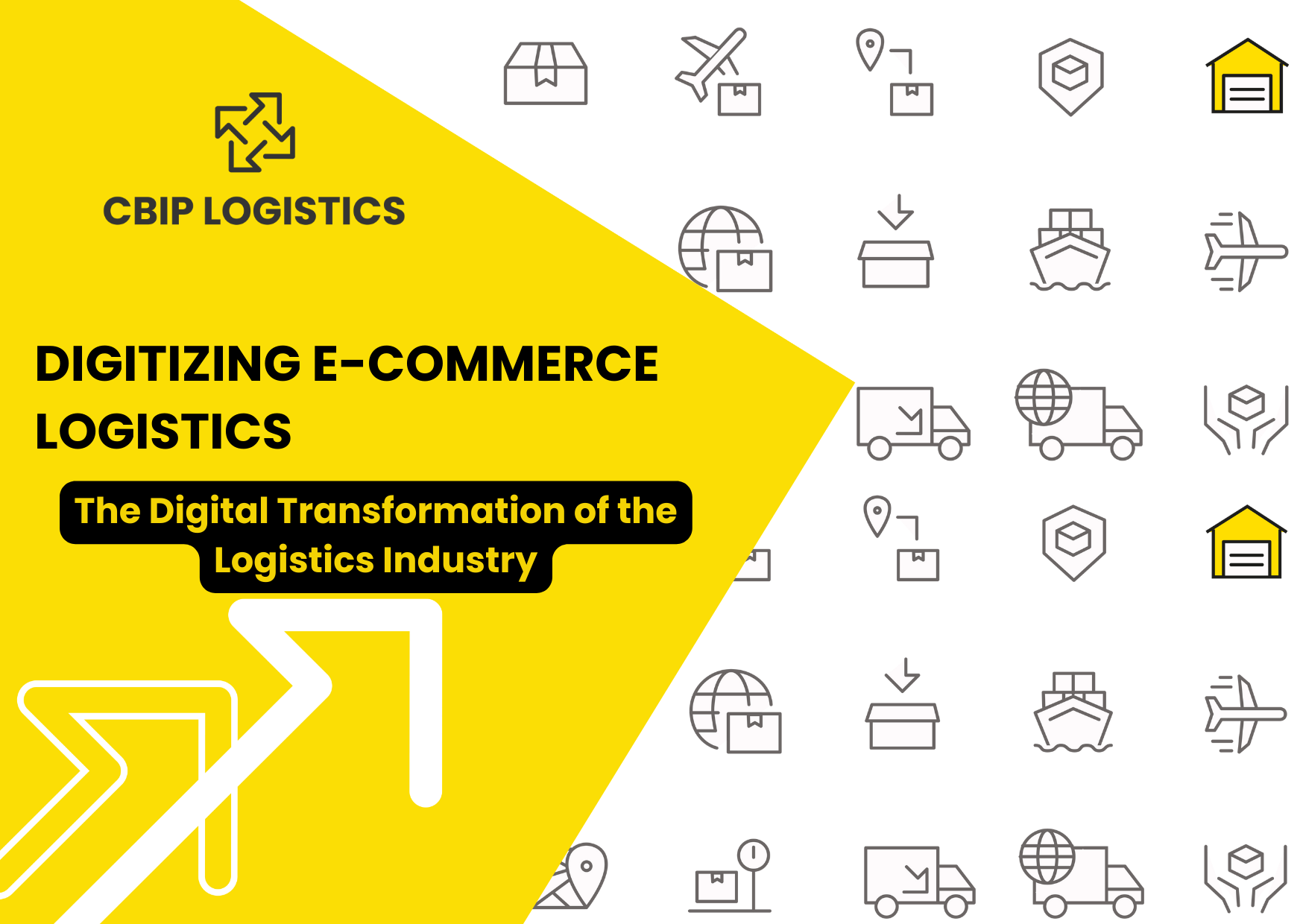 Just a couple of decades ago, logistics management technology consisted primarily of email correspondence and Excel spreadsheets.
Although many providers still rely on low-tech logistics management, those methods will not hold on for long. With this year's percentage of total retail sales made online expected to hit 23%, the low-tech logistics of the past just won't cut it anymore.
Nowadays, expectations for efficiency and visibility in e-commerce shipping are sky-high. Customers are shopping in a highly saturated, global e-marketplace, and they look for perks like 2-day shipping and free returns to make their purchase decisions.
Digital transformation has been occurring throughout the past couple of decades, but adoption sped up considerably during COVID. In spite of a post-covid slowdown in demand, customer expectations have remained high, and the pressure on e-commerce businesses to optimize logistics continues to grow.
With that pressure to make e-commerce logistics better, smarter, and faster, it's key you remain up-to-date on the technologies industry leaders are using to get ahead.
It's not all robots and drones— digitizing your e-commerce business can be as simple as integrating software that saves you money and gives you info to make better business decisions.
Read about CBIP's Adaptable 4PL Logistics Services
What is logistics digitization, anyway?
You hear terms like digitization and digital transformation thrown around a lot in the logistics world, but what do they really mean?
Furthermore, why is digitization having such a transformative effect on how e-commerce logistics operate?
In the context of logistics, the term "digitization" generally refers to the integration of any digital tools that connect, track, and provide data on different parts of your logistics operation. The goal with any of these digital tools is typically to:
Reduce inefficiency in logistics operations
Cut cost and delivery time
Improve communication between different parts of the logistics chain
Identify areas where improvement can be made
Take a look at some of the key areas where digital transformation has made its mark on the logistics industry of late, and the tools businesses are using to optimize logistics.
Order tracking
Digitizing your order management process means integrating your sales platform with all other steps of your fulfillment. With fully integrated and digitized sales software, as soon as you receive an order, your fulfillment center does too.
You can then use tracking software to get real-time updates on the location and status of that order, and your customer can know right away when an order is processed, packed, and sent out.
Inventory Management
Apart from tracking orders, digital software can also help you track and replenish inventory levels.
Most e-commerce business owners would probably agree that one of the greatest challenges to e-commerce inventory management is trying not to overstock or oversell your supply.
Using automated inventory management software, you can track actual sales and use that data to predict future sales, forecasting demand to restock just the right amount of inventory.
RELATED: How RFID Asset Tracking Helps Manage E-Commerce Logistics
Route optimization
Using algorithms and information on factors like weather and traffic patterns, you can cut both time and cost down for the last mile of delivery.
According to studies, route optimization can reduce fuel consumption by as much as 30%. At a time when fuel prices are high and volatile, cutting down your use can save you money and reduce your company's exposure to sudden price fluctuations.
That translates to real revenue gains, as well as opportunities to attract new customers; when you save on last-mile shipping, you can use that time and money to offer attractive deals like free 2-day shipping to customers.
Data analytics
A big part of digitization is the adoption of technologies that collect, share, and analyze data to help businesses make smarter decisions.
Collecting and analyzing data on customer spending habits, delivery times, and inventory levels helps your e-commerce business figure out where improvements can be made.
You can use data analytics software to do things like cut spending in places where data shows it isn't needed, optimize noticeably inefficient areas of your logistics, and continually update what stock you keep on hand as a function of what customers are buying and when.
Warehouse automation
The large, remotely located, inefficient warehouse model of the past is slowly becoming obsolete thanks to warehouse automation tech.
Robotics, AI, wearable technologies and the like have been revolutionizing the way that warehouses operate and fulfill orders.
Using automated machines that work both autonomously and in tandem with human employees not only improves efficiency, it also makes warehouses safer, reduces errors in order fulfillment, and completes small menial tasks, freeing up time for humans to do the more complex jobs.
Improve overall visibility by teaming up with CBIP
RFID tracking, warehouse management systems, route optimization software… the list goes on!
All of those components are crucial for digitizing and optimizing your logistics, but just having all of those components isn't enough; they also have to work well together.
To avoid issues with compatibility between software systems and logistics partners with processes stuck in the past, partner with CBIP. As a global 4PL, we have providers in our partner network located all over the world, east to west.
The best part is that their software is all connected to us, and all the data and tracking info from their systems are available to you 24/7 from our easy-to-use, centralized platform.
Ready to catapult your e-commerce logistics into the future? Contact us today to get a free consultation on what's best for your business.