E-Commerce Integration: A Roadmap for Logistics Success
Integrating your e-commerce site with your logistics operations? Check out our tips for success.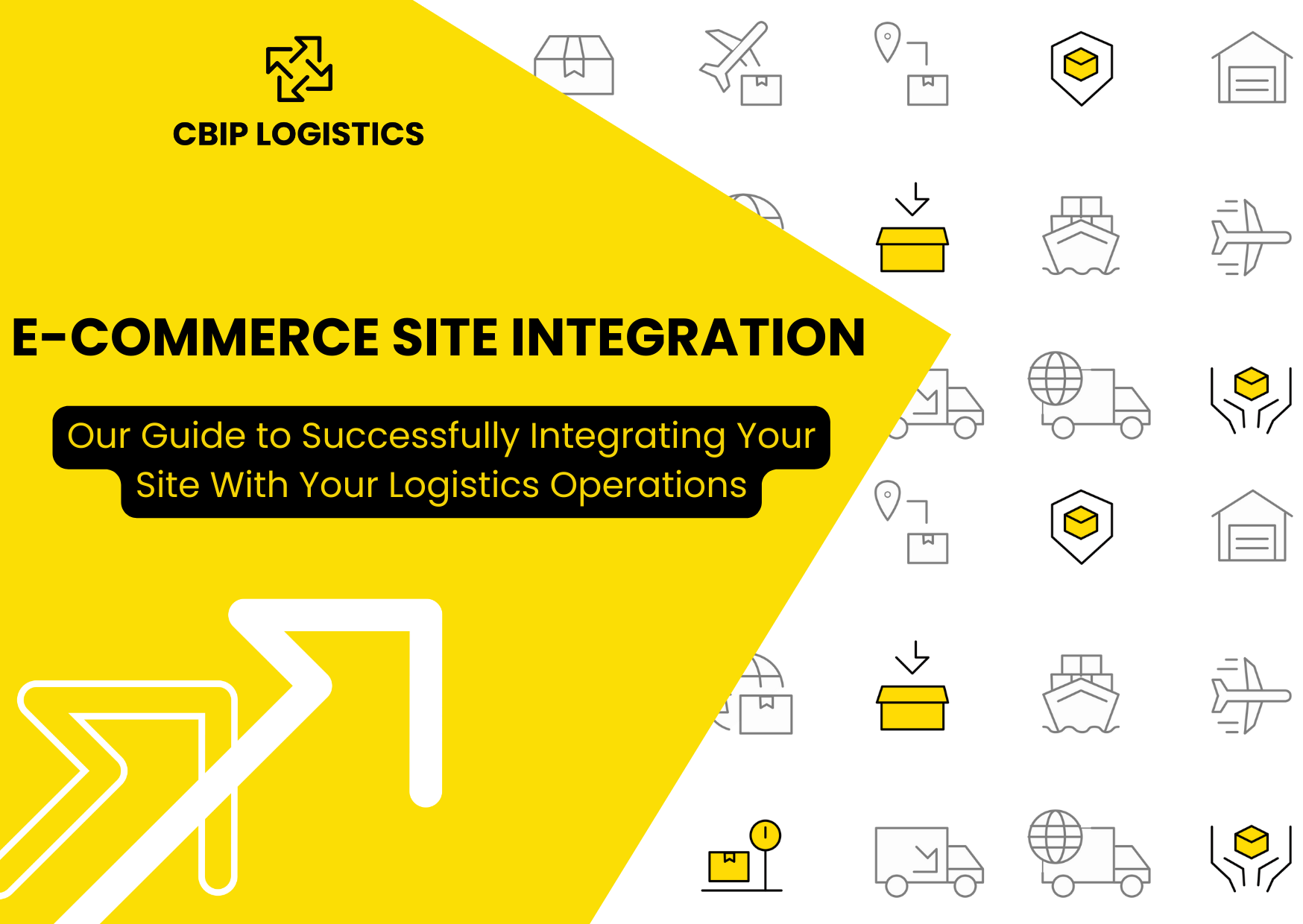 With digital transformation on the rise, it is estimated that e-commerce will take over 95% of purchases across the world. To keep up with this, you've decided to integrate e-commerce into your business.
Congratulations! You're about to open up a whole new revenue stream and transform the way you connect with customers. But integrating an e-commerce platform isn't as simple as just launching a website.
There are logistical challenges involved to ensure you can fulfill orders, track inventory, and provide top-notch customer service. The good news is with some strategic planning, you can build a seamless e-commerce operation and take your business to the next level.
In this article, we'll show you how to integrate a shipping and fulfillment partner, a warehouse management system, and your inventory management system to create a smoothly functioning e-commerce website.
Let's get started!
Read about CBIP's Adaptable 4PL Logistics Services
Map Out Your E-Commerce Integration Strategy
First, determine your e-commerce goals and evaluate your current capabilities.
Make sure you review your existing website, shopping cart, payment processing, shipping, and fulfillment options. Based on your needs, you have to choose an e-commerce platform that can handle everything from web hosting to payment processing.
Don't forget logistics! Figure out how you'll store, pick, pack, and ship orders efficiently.
Identify Your Integration Needs
We've made a list so you can check off the key areas of your logistics channel to integrate for seamless order fulfillment.
You may need to integrate your site with any of the following, including:
Shipping providers
Inventory management systems
Warehouse management systems
Tracking Shipments and Providing Updates
84% of online shoppers prioritize shipment tracking and updates while making purchase decisions.
Customers want to know the status of their order at every step, from processing to delivery. To provide updates and tracking info to your customer, you'll need to integrate your shipping and fulfillment providers.
Integrating Shipping Carriers
To seamlessly integrate shipping into your e-commerce site, you'll need to connect your order management system with major carriers like UPS, FedEx, and USPS.
Order Status Updates
Your customers will expect to see updates on their order status on your website.
Work with your fulfillment partner to set up automated order status updates like "Order Received," "Processing," "Shipped," and "Delivered", reassuring your customers their order is on the way.
Shipment Tracking
Give your customers the ability to track their shipments directly from your website.
Your fulfillment partner can provide you with shipment tracking numbers, where customers can view shipment details and the current location of their parcel.
RLEATED: How RFID Asset Tracking Can Help You Manage Your E-Commerce Logistics
Optimize Your Warehousing and Fulfillment Operations
You don't want to be caught without accurate info when you run out of stock or can't find a customer's parcel. Maximize your data-driven performance and join the 77% of businesses that are automating their warehouses with WMS.
The use of a WMS system to rapidly integrate orders, pick, and perform inventory management helps improve the performance of the entire supply chain. Precise shipping and time management helps avoid delays and control expenses.
You can benefit from a 20% reduction in space, an increase in 30% efficiency in stock usage, and a direct increase in productivity by 25% by simply implementing an integrated form of order processing through a WMS.
Syncing Your Inventory Management System
In the past 5 years, demand for inventory management systems has doubled.
Having an inventory management system that is connected to your e-commerce platform is an essential step to make sure your goods are where they need to be.
Inventory management systems (IMS) allow you to keep track of product supply levels, enabling you to restock when necessary and streamline the ordering process for customers.
Here's how an IMS can help:
Ensure accuracy of data
The accuracy of data is key when it comes to IMS syncing. Your inventory management system should be regularly updated with the exact quantity and condition of current- stock, so customers can see exactly what's available.
Automation of processes
Integrating with an IMS saves time and money by automating processes like stock replenishment and order fulfillment. With your IMS, you'll be able to streamline these processes and make sure orders are fulfilled quickly and accurately.
Work With a 4PL for Full Digital Integration
You don't have to reinvent the wheel when it comes to website integration. Skip the hassle and work with CBIP to have all your data and software integrated throughout your entire logistics chain.
By connecting your website with CBIP, you get all the benefits of a robust, integrated system. Here's what you can expect:
Automation of data transfer between different systems
A single source for all digital records in an intuitive dashboard
24/7 customer service support
Insights into your supply chain operations
Robust analytical capabilities to help maximize efficiency
Whether you're starting fresh from scratch or seamlessly integrating old technology into new systems, CBIP offers scalable, flexible, and resourceful solutions tailored to your specific needs.
Schedule a free assessment with our team today and let CBIP transform your logistics operations.