How to Ace E-Commerce Subscription Box Fulfillment
Selling subscriptions can be a great way to boost sales. Here's what e-commerce companies should know to make it work.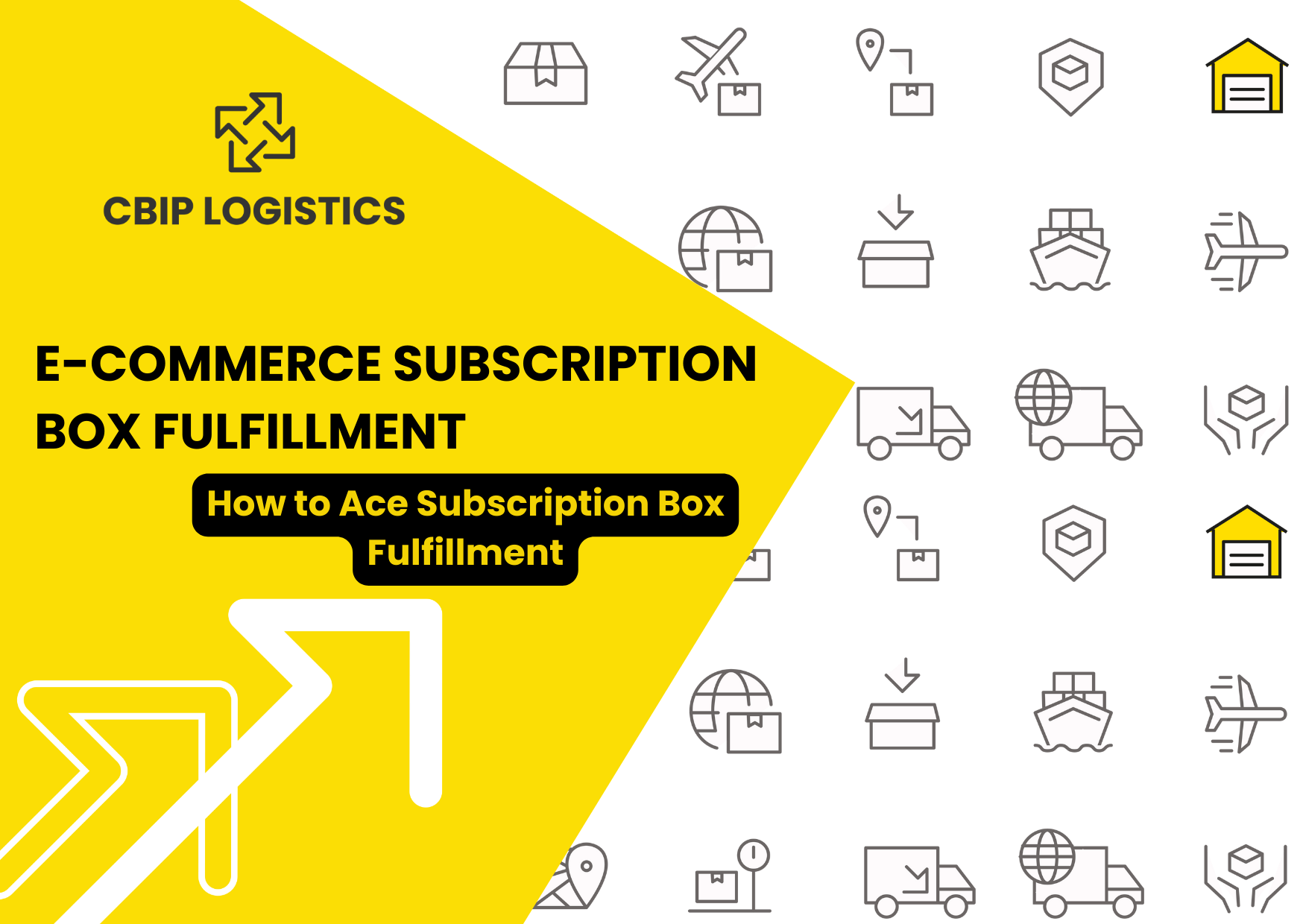 In 2007, Amazon started its Subscribe and Save program, allowing customers to get a discount on an item by signing up to receive replacements on a regular basis.
Although print publications have been selling subscriptions for years, Amazon was really the first major player to figure out how to build a subscription model for e-commerce products.
The subscription box game has seen serious growth since then, particularly during the height of the COVID pandemic. In 2021, existing subscription-based services grew by 31%, and their popularity is showing no signs of slowing down.
The success of e-commerce subscription services owes a lot to the improvements in logistics. Software and providers that allow online retailers to refill inventory on a regular basis and fulfill monthly orders without missing a beat have made subscription models just part of day-to-day operations for many retailers.
Are you an e-commerce retailer thinking about starting a subscription service? The data says it could be a lucrative idea.
However, those who aren't familiar with the model need to understand a couple of things.
First of all, know that there are two basic types of subscription boxes:
The ones that get you refills of the same product on a regular basis.

The ones that get you a new product or set of products for you to try.
Depending on your product and what type of service you want to provide, you will need to decide which one is right for you.
Second, make sure you know your customers. Don't just start a subscription service because your competitor is doing it; find out what your customers value and how to provide them added value through your subscription.
Check out the article below; we run through the two types of subscription services, how to add value for your customers, and a couple of tips on how to get logistics right.
Read about CBIP's Adaptable 4PL Logistics Services
What are the two types of subscription services?
Regular refills
With a regular refill model, you are giving your customer the option to subscribe and receive a favorite product every month or so(depending on what you offer). Typically, this is coupled with a discount for the customer.
For instance, Amazon provides a 15% discount (after 5 refill cycles) for those who use Amazon's subscribe and save tool.
How to handle refill subscription box logistics
With this model, logistics i.e. fulfillment can in most cases be handled by a third-party provider, such as a 3PL fulfillment center or 4PL.
Fulfillment will be carried out just as it is with regular orders- you just need to make sure that your order management software is capable of keeping track of regular refills, customer billing info, and when to restock subscription-related inventory.
This can be managed at least partially by some 3PLs, with some of the day-to-day tasks and communications falling to you, or you can hire a 4PL to take care of every detail for you.
Keep in mind: If your order volume for subscriptions is small, say, under 100 per month, it may make more sense to fulfill in-house. You can rent out a space, or fulfill from anywhere that works for your business.
Once you start to grow, you'll want to start searching for reliable logistics partners to take the logistics load off of your plate.
RELATED: Product Bundling Strategies for Success in 2023
Custom boxes
Studies show that customers prefer a customized subscription service experience. Although the customization element provides an added challenge for logistics, many companies like FabFitFun have been able to hack it with swinging success.
How to handle custom subscription box logistics
Unfortunately, you will need to do at least a portion of the fulfillment work in-house. Since this type of highly customized product requires a level of artistry and know-how from you, your fulfillment provider simply won't be much help in this area.
You can choose to fulfill orders with curated subscription boxes in-house, while the rest of your orders are fulfilled by a third party. Or, you can do the selection part before handing it off to your third party for fulfillment, Allowing them to package, label, and ship out the pre-selected goods.
This is a conversation you need to have with any potential logistics partner. If you expect them to help, you and the provider need to work out exactly what roles each of you will be taking.
What's important to your customers?
Subscriptions are a recurring source of income. You want to keep those customers happy so they don't cancel the subscription.
What are the important points to execute on?
Subscription products arrive on time
Many of these subscriptions include treatments or products customers use on a daily basis. This could include something more topical like skincare, or health products like supplements.
Even if most of these products are life-or-death, your customers rely on having a never-ending supply. Reliable logistics is crucial to please the customer — they don't want to run out!
Convenience and cost savings
It's important that your customers feel that they are getting added value in the form of not having to remember to purchase something before they run out, and saving money with a discount. These two factors are key to attracting subscription customers.
Even after you've sold the subscription, you need to continue to deliver on those promises. That means not adding costs or allowing a shipment to be delayed. If your customer sees the cost has risen, or delivery times are no longer reliable, they may go elsewhere for their product.
Inventory management
Since they don't want to run out, you shouldn't, either!
You'll need a trusted inventory management system; for all your orders, but particularly accounting for the recurring subscription orders.
Why 4PL for subscriptions?
Above, we mentioned 4PL as a solution to simplifying your subscription box fulfillment. Why is the 4PL such a good logistics partner to have for subscription fulfillment?
When you have subscriptions that need to go out on a regular basis, you cannot afford to make mistakes when it comes to managing inventory, packaging orders, and executing last-mile delivery. The 4PL works with you on every detail of those processes. Plus, at CBIP Logistics, we manage it all for you from our own integrated platform. That means visibility on delivery status for your customers, stats and KPI tracking, and stock management — all that you need, viewable 24/7 on CBIP's client platform.
If you are concerned about us not having the right services for your needs, don't sweat it: Since we are a 4PL, we work through a network of logistics providers all around the globe. That means that if one fulfillment center cannot meet your demands for kitting subscription boxes, we will set you up with another, and go in to facilitate things in the fulfillment center ourselves.
Interested in a free consultation call with a CBIP expert? Reach out today.