Product Bundling Strategies for Success in 2023
Looking to bundle products for increased sales? Here are some tips to get you started.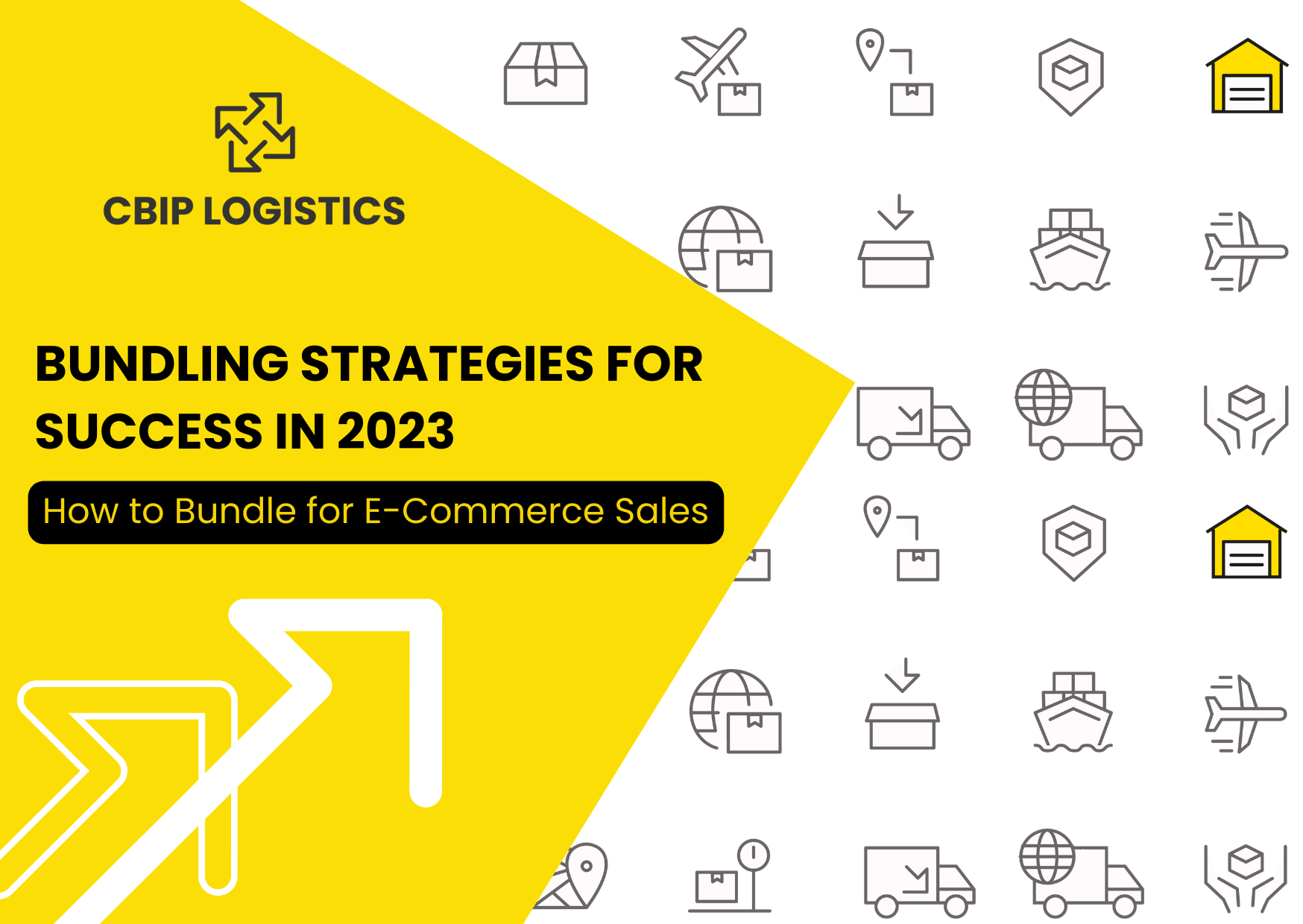 In a survey of retail executives this past September, 56% said they expected a post-Christmas inventory hangover going into the new year. With demand low and inventory levels remaining high, you will need to get creative if you want to sell off some of that excess stock.
Every marketing professional knows that increasing customers' perception of value is one of the best ways to sell products. In times of low demand and excess stock, bundling together multiple items and offering the bundle at a discount, is a great way to offer customers what they want and clear out your warehouse.
As a retailer hoping to make a higher margin on your sales, you may worry bundling means giving away too much for too little.
Done right, you will find that bundling results in higher sales revenue overall. With bundling, you may be able to:
Save on shipping: transporting large packages costs less than tons of small ones
Sell products that would have otherwise just sat on shelves
Garner goodwill and loyalty through discounting; creating value for customers will make them want to come back
Know you'd like to get into bundling, but not sure how to get started? Check out our tips and tricks on how to pull off a successful bundling strategy in the new year.
Read about CBIP's Adaptable 4PL Logistics Services
How to get started on your bundling strategy
Start off by figuring out if your current setup is conducive to a bundling sales strategy. Is your inventory management system able to:
Check the lowest stock item automatically to make sure you don't accidentally sell a bundle including out-of-stock items?
Split off bundled orders that include items from different warehouse locations?
Track SKUs for the individual products and the special master SKU for the bundle as a whole?
Once you've assured that the logistics partners you work with can execute the above points, we'd recommend following these steps:
Figure out what strategy you would like to use & which products would work well bundled together.
Make sure you have the right tools: In addition to making sure your platform and all the partners in your logistics network are able to handle bundling smoothly, you may want to use software that analyzes customer data to figure out what you want to bundle.
Create bundles and make sure your customers know about the savings.
Three key bundling strategies for success
With most of the world struggling with inflation and low retail demand, now is a great time to get creative with adding value to your product and giving discounts in a strategic way.
When putting together bundles, you need a smart game plan to maximize revenue. Some of those strategies include:
Using data like buying history and past purchases to customize landing pages, track consumer buying patterns, and create personalized bundles
Creating bundles strategically to add value for the customer
Paying attention to what your competitors are offering & offering products individually
Use data to customize and create personalized bundles
Using solutions like data-driven performance analysis allows you to collect data from customer interactions and use that data to boost sales.
You can use data such as buyer history and recent searches to figure out what your customers are looking for and when they are ready to purchase. This works particularly well with repeat buyers.
Although it's important to market to new customers, enticing past customers to buy again tends to be more lucrative, as they tend to spend more on average per order. Some studies show that apparel shoppers may spend as much as 67% more on average than first-time buyers, so using data on their past purchases to create enticing bundles can be a great way to boost average order spend.
Instead of selling set bundles, you may also try allowing customers to make their own bundles. Advertise the price for bundles of different combos and sizes, and allow them to see the price savings they are getting as they click additional items into their carts.
RELATED: Why Strong E-Commerce Enablement Sets Your Business Apart
Bundle products together strategically
When creating a bundle, it's not only important that the offering be a good deal; you also need to put together products that add value to one another. There are many different ways to do that, including:
Bundling to introduce new products
Bundles can be a great way to introduce something unfamiliar by packaging it with a fan favorite. That way, customers can try something unfamiliar — while still knowing their order will include a favored product they already know and love.
Making themed bundles
Attaching a theme to different bundles is a fun and punchy way to add to their appeal. This can be done for special holidays and events, or simply by assigning the bundle a theme based on the product characteristics.
Bundling products that have not sold well with products that do sell well
A great way to move older inventory off your shelves is to bundle worse-selling items with complimentary products that sell better. When you put them in a package together, suddenly, the undesirable product is infinitely more appealing.
Offer something unique in your bundles — AND offer all products individually
Anyone can have a big blowout sale, and the chances are high that your competitor who has the best sale will sell more than you. So, how can you make a special shopping experience that will entice customers to come to you instead?
At the moment, shoppers are very cost-conscious. They will compare deals before buying, and if you have something in your bundle that customers deem valuable, they might even switch from another brand to yours.
Another important thing to remember is how much today's consumer values choice; studies show that customers are much more likely to purchase a product bundle when the retailer also gave them the option to buy each item from the bundle individually.
Work with a 4PL with experience in bundling to insure your entire partner network can handle your bundled orders seamlessly
In spite of the sales opportunity it brings, bundling can add complexity to your warehousing, fulfillment, and inventory management. This means you need to work with logistics partners that are experienced with bundling and have the time to help you troubleshoot if something comes up.
If you are ready to maximize your sales and get rid of some of the old inventory sitting in your warehouse, team up with us at CBIP to get on your way to bundling successfully ASAP.
Partnering with CBIP means having access to our ample experience bundling and kitting for our clients, data-driven order management system, and worldwide network of capable logistics providers.
Our data-driven system not only will make sure that your bundles get to the right place no matter where they are coming from; you can also access and analyze customer data to make sales decisions all on our Anchato-powered, centralized platform.
Not to mention, we will provide you guidance on how to achieve your business goals every step of the way, and we'll be there to troubleshoot the moment you have a problem.
Want to see how working with CBIP could boost your sales and start off your bundling feature for 2023? Contact us today for a free assessment.