How to Do E-Commerce in Europe Right Part 2: Fulfillment Strategy
You've decided to set up fulfillment operations in the EU. Here are some tips on how to do EU fulfillment and where to do it.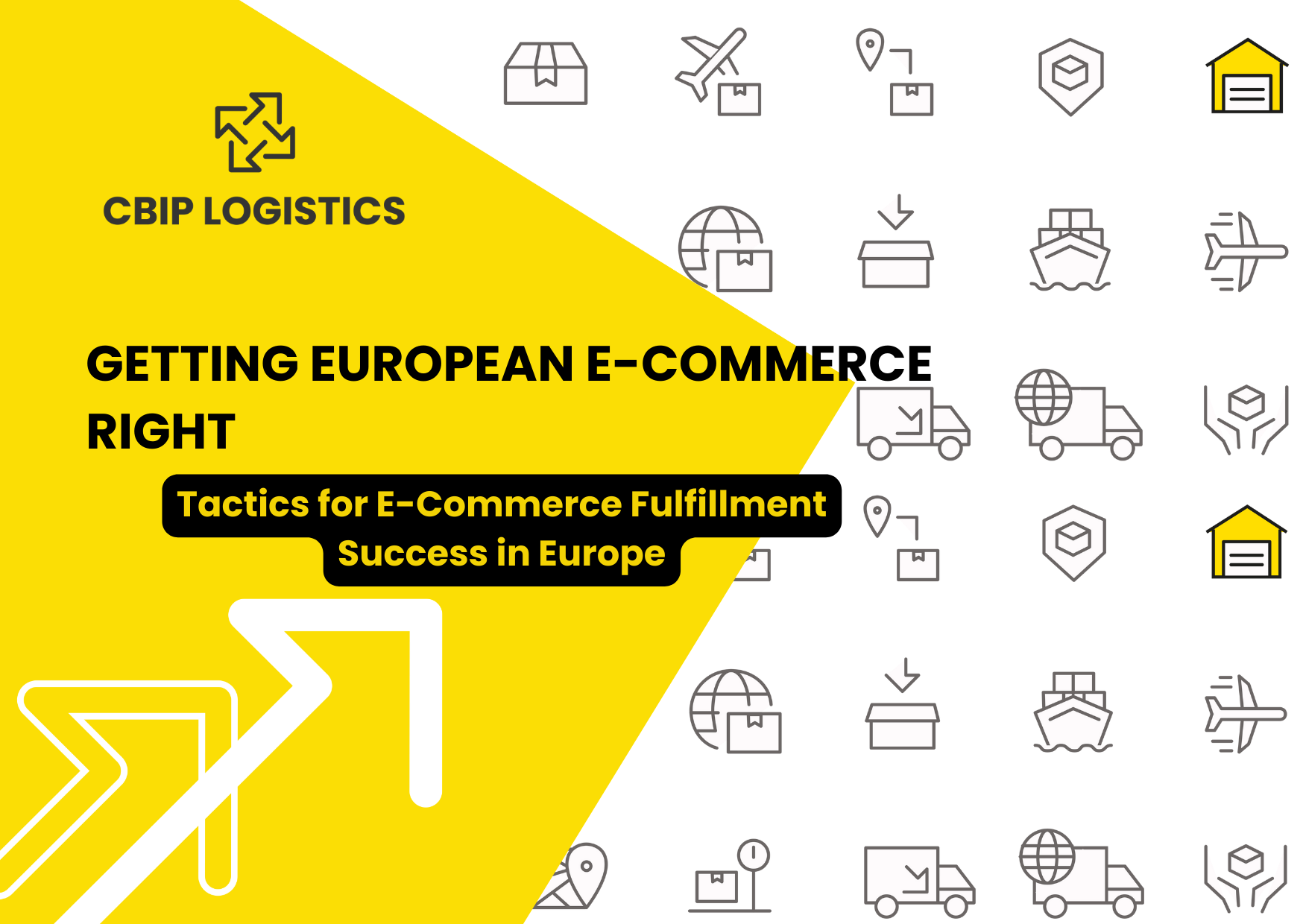 Now that you've learned how EU tax obligations and product compliance work, you need to decide how and where your products are going to enter the EU market.
If you are a non-European e-commerce retailer importing less than around 100 orders per month to the EU, great; you can likely get away with a cross-border fulfillment strategy. AKA fulfilling orders from your home base.
For those shipping over 100 per month; it's time to think about establishing fulfillment operations locally.
That's when tough decisions come into play. If you are primarily selling to the UK, you can just set up fulfillment operations there.
However, if you want to be able to sell to multiple EU (and non-EU but European) markets, you need to be a bit more strategic about where to set down roots.
In our previous article on European fulfillment, we got into the prep work you need to do before selling online to the EU. In this article, we are going to cover:
Fulfillment strategies for foreign e-commerce retailers looking to set up local distribution/fulfillment in the EU
Countries and regions to consider for your centralized distribution center
Logistics providers who can help you successfully execute your entry into EU logistics
Read about CBIP's Adaptable 4PL Logistics Services
Your 2 options for local fulfillment: Centralized and Regional
So you've decided to fulfill locally in the EU. Great! There are two options. The one you should pick depends on transportation costs and your current EU customer base/demand.
Centralized distribution/fulfillment
Regional distribution/fulfillment
Luckily, you can take advantage of a centralized European distribution tactic in the EU. This means that you can have one European fulfillment center that packages and sends out all orders across the EU countries.
Why do this?
It's great to fulfill from a central location for these reasons:
It is economically the most savvy way.
You can manage your EU inventory in one place
Take advantage of economies of scale.
The other option is a regional distribution structure, This will come in handy when you are selling large volumes to multiple EU nations and need to set up operations closer to your largest customer bases.
It's unlikely that you will need to start with multiple. Begin with one strategic, centralized operation.
Where should I fulfill from?
Whether you are opting for one centralized European location or multiple regional ones, you need to figure out exactly where.
If you are looking to set up multiple regional centers, you'll need to conduct some research on where your largest customer bases are and how you can position yourself strategically near those bases.
If you only set up one center, you have to be even more strategic. Where do most companies have their logistics set up in the EU?
Best countries for infrastructure
Naturally, you'll want to consider the nations that
A. Are physically situated in a central location to reach various parts of Europe
and
B. Have sophisticated logistics infrastructure and importer-friendly product and tax laws
Let's take a look at three nations that fit that description:
Germany
The Netherlands
Belgium
Related: How to Do EU E-Commerce Right Part 1
Germany
The World Bank ranks Germany as number one for efficient infrastructure. They also have the largest number of fulfillment centers and warehouses in the EU. While Germany is a mecca for logistics, that has also meant limited space. Warehouse vacancy rates are typically low, meaning less availability and higher prices.
Top regions for logistics in Germany include Berlin, Düsseldorf, Frankfurt, Hamburg, Cologne, Leipzig, Munich, and Stuttgart.
Location-wise the country is situated in an advantageously central area, with many other large European economies surrounding it and a large e-commerce market.
With the push in Europe to cut down on CO2 emissions in logistics, the amount of rail present in the country is another important factor.
The Netherlands
Located smack dab in the middle of Europe's three largest economies, the Netherlands is a smart choice for centralized logistics. The country boasts the highest quality of air transport in the EU, and the most efficient seaports.
Similar to Germany, Holland has a well-developed and technologically advanced logistics industry. Logistics is such a popular industry that it makes up around 10% of the entire country's workforce.
Venlo is named as the most desirable city for logistics in the EU, located in Southeast Netherlands near Germany. Other famous warehousing and logistics regions in the country include Tilburg, Rotterdam, and Amsterdam.
Belgium
Container transport is booming in the Port of Antwerp, and various loads move through Belgium's well-developed highway and rail systems every day.
Similarly to Germany, the country is dedicated to making sustainable changes towards a more eco-friendly supply chain. They are also making many investments towards even more efficient supply chains, with much investment being done to improve air cargo transport such as the investment in the Brussels Airport.
Partner with a fourth-party logistics partner who specializes in multimarket strategies
With all these different European countries and regions within, it can be difficult to decide which one will be most advantageous for your EU fulfillment.
That's where we come in. When it comes to the nitty-gritty aspects of e-commerce logistics, we at CBIP have got you covered from bottom to top.
The trouble with launching a fulfillment center in another country? You don't have someone on the ground to tell you how things look in real-time.
When launching an overseas fulfillment operation, you need someone who can get through all the cultural barriers and navigate the tax and product compliance issues.
CBIP will take care of finding your ideal EU fulfillment center, and more. We will figure out the taxes, make sure you are compliant, and get you full visibility on your logistics through our centralized online customer portal.
Ready to find out how to make your EU fulfillment operation a swinging success? Get in contact with us today to find out how.